Mistakes to Avoid When Setting Up an Online Business….
Building an online business might seem easy on the outside, but it is far from simple when you get into the depth of it. New business owners need to keep in mind that even a single mistake can make you hit the rock bottom. Moreover, the game is all about money and if you don't stop making common mistakes when starting an online business, you might end up losing a huge chunk of it.
The main reason why a majority of the best internet business opportunities remain unavailed is that most budding entrepreneurs commit blunders that make them lose their will to rise up again.
Related: Starting a Business: Guide for Entrepreneurs Looking to Start a Business
As a matter of fact, it is easier to start an internet business than a local store. You get to reach out to a larger audience and build a massive client base without much physical movement. There are several mistakes that have the power to take down even the best online business. All you need to do is keep an eagle's eye on every step you take towards building an internet business. Therefore, you need to improvise your chances for increasing your success rate. On that note, let us take a look at some of the most common mistakes to avoid while starting an online business.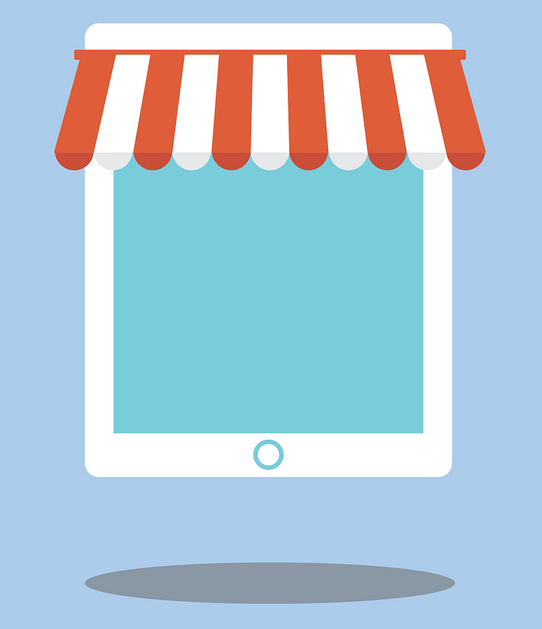 Mistakes to Avoid When Setting Up an Online Business
1. Lack of Planning at the Time of Starting an Online Business
Even if you don't have a formal business plan, being completely clueless while running an online business can make you suffer the whims of the fierce competition in your industry. For making your business unique, consider proper planning as a homework that is important for setting up a business.
Even though you might not feel like doing it, you have to take note of the fact that it is an important part of the process if you are wondering how to start a small online business. Have an idea of your target audience, marketing strategy, benefits, and risks before making a bold move. The moment you start thinking of what business to start, you should have an idea of how to go about it in the right direction.
2. Getting Bogged Down by Intricate Details
While it is necessary to examine every excruciating detail while starting an online business, don't focus too much on the little things. This tendency results in the under acknowledgment of things that are more important.
Most beginners in a start-up business tend to focus way too much on the design of their e-commerce website and how their business cards look. While the design is an important factor, if you concentrate too much on that, it will waste valuable time that you could have given to other essential business matters.
3. Undervaluing Profits
The truth about starting an online business lies in the fact that goes without saying 'what you pay is what you get.' Before setting the cost of a product, scrutinize the efforts behind the convenience you are providing to the customers.
You should get the price you deserve while making a noteworthy profit. Undervaluing products and services can turn out to be as fatal as overvaluing, a concept very few entrepreneurs realize. This makes them lose some great online business opportunities. As you evolve, don't forget to adjust the pricing in accordance with how successful your online business ideas are in the long run.
4. Lack of Financial Know-How When Setting Up an Online Business
One of the most important online business tips for beginners is to have a crystal-clear idea of the expenses that you have to bear as an entrepreneur beforehand. Even when we are starting an online business in a niche of our choice, the sole aim is to make money. It is important to keep track of the burn rate to make sure that you don't run out of too much cash in the beginning.
Going broke before gaining any profit is the last thing you want to face! Having a proper financial plan or a monetization strategy is not optional. Even if you are loaded with abundant cash to invest, the lack of stable financial education can bring you from the sky to the dusty grounds.
5. Not Being Careful with Freebies
Offering something for free is the best way to grow a business initially. But most of the young entrepreneurs who are new to business are unaware of where to strike the balance. Offering too much for free can severely backfire. The intensity of the blow is almost as profound as when you set prices that are way too high considering you are a startup.
Keep in mind, the cost of free products and services can add up more quickly than you can ever imagine. Although don't be too skeptic about offering freebies since this has the greatest chance of converting a potential customer into a real buyer and that too for the long term.
If you are offering services, you can present a demo instead of giving away free service. Same goes in case of products. Tester samples and how-to guides are handy tools to gain more buyers without giving away stuff for free.
6. Getting Your Online Business Off the Ground
The most important step before starting an online business is to perform an in-depth research and gather as much information as possible. But since there is something new to learn at every step every single day, you might want to go ahead and start your project instead of only focusing on learning. Even if you give it your best shot, there is a limit to how much knowledge a human can attain in a single day.
The retention of that information is another major hurdle for most aspiring businessmen. So, once you have the basic know-how of how to conduct business related tasks, make sure you start as soon as possible and continue the learning process simultaneously.
Don't spend too much time surfing about what to do rather than doing what you actually need to do.
7. Over and Under-Staffing Without Much Thought
Recruiting good staff requires as much planning as launching a business itself. In order to improve the scalability of their brand, most business owners tend to make the mistake of hiring too much staff too quickly. This increases the chances of fluff in the company and the presence of employees that are not compatible with your work culture.
Sometimes, the workers don't share the same level of commitment. Screen out the best candidates in a personal interview rather than hiring anyone you cross paths with.
Another similar mistake is under-staffing. If you hire less staff than required to save money, it will eventually cost you in the long run. Since you don't have the expertise to perform every single task, there is a limit to which business owner can get down to executing all the tasks himself. Thus, the need of expert staff segregated into various sectors is a must.
8. Unrealistic Expectations in a Startup Business
As everyone is already aware of the fact, expectations can lead to disappointments. And as far as unrealistic expectations are concerned, they can drown a person in a treacherous depth of mental issues such as depression, anxiety, and discouragement. So, be realistic and have expectations that you can easily meet in the long term.
Even though there are some fortunate examples of people who made it big in the initial years of their business, don't take them as your primary business reference. Instead, take a look at some other realistic instances of people winning on difficulties and moving forward patiently as their business evolved and then eventually grew.
Moreover, the grass is always greener on the other side. You don't know how deep the knowledge of a fellow-business owner is. Thus, it is advisable not to make comparisons.
9. Opting for Something You Are Least Interested In
The full potential of individuals can only be unleashed if they are passionate about what they do. For the very least, they should have some amount of interest in their business niche.
Thus, don't opt for something that you literally do not care about. Starting an online business requires a different set of skills than that of a local store owner and one of those skills is having the courage to follow your dream. Choose a business that fascinates or excites you and revenue will increase like crazy!
10. Be Unique While Starting an Online Business
Nowadays, since pretty much everything is out there, coming up with unique ideas is not always possible. So, try to be as innovative with the implementation methodologies as possible.
In order to make your business stand out, make a list of things you can offer that your competitors don't without negatively impacting the profits generated from your business.
To Conclude
It is fascinating how such obvious mistakes when starting an online business hide in plain sight. In an age where one wrong step can take you miles behind your competitors. If you fall, these mistakes make it further challenging to get back on your feet. Thus, to increase your odds of success, make sure you avoid such mistakes and act as judiciously as possible.