Planning to launch a business of your own. Budding entrepreneurs check out these 10 Steps for starting a business from scratch.
If you want to start a business you will have to first decide what business to start before proceeding to the steps involved in starting a business venture. Literally anyone can become a successful entrepreneur, even if you don't have a bunch of high degrees or plenty of money in your bank account. However, it is important to follow the necessary steps to see your business succeed. Let's check out the important steps needed for starting your new business.
Read: Reasons Why Outdoor Signage is as Important as Your Website in Business
When you start a new business, everyone wants to have more customers, visitors, leads, all leading to increased revenue. But there are plenty of steps you need to follow to fulfill this dream. Some tasks are fun, such as naming your business but others like filing taxes are not that much fun. How to start a business? Let's check out the basic steps involved!
Starting a Business: 10 Step Guide for Startup Entrepreneurs
Selecting Business Idea: Best Small Business Ideas
Before starting a new business, you need to consider your skills and expertise to decide which field you want to enter.
While learning how to start a small business, there are literally thousands of business choices, ranging from food products to several other cheap business ideas.
When setting up a business, identify an industry that you have an interest in. Search for the companies that exist in the particular industry.
Look out for unmet needs either geographically by location or by price. Check out a complementary service.
Check out how you can do the business better and whether you can deliver the same product or service in a cheaper or faster way.
Conduct a thorough survey of the market to find out the potential clientele for your business.
Conduct market research to see the market potential for the business. This means that you need to find out whether people will buy your product/service.
Conduct a survey; hold a focus group and research public data while considering the best business to start.
Your Skillset and Passion
How to start your own business? Identify what gives you satisfaction, so that you can love the business you are doing. There is a greater chance of succeeding this way.
Think of a problem and a solution for that problem.
Come up with an idea that suits your talents and passion and which might revolutionize an industry. List out services or products that can make your life easier.
Don't reinvent the wheel when you wish to check out steps to starting a business. Come up with a unique idea by answering questions like, How to improve this service? Can I find a market share that has not been served, so that I can offer another product or service in that category through my startup business?
List out things about yourself, what you are good at while starting a small business. For instance, if you are talented in marketing concepts or if you hate traveling.
Don't always follow your passions while starting a business. Something you love might not always result in success!
Working Capital for Small to Medium Business Marketing
While starting a business, you will need capital for advertising, salaries and other operational expenses.
Try to understand the money flow in your small businesses and the turnover, that is, how quickly your inventory can be changed into cash and be used for paying expenses.
If traditional banking sources are not an option, consider online lenders, community lenders (CDFIs).
Consider the costs involved in office space; equipment; Utilities; licenses; inventory; salaries; advertising; research; creating a website.
This is an important aspect to consider while starting a new business, as a lack of working capital would mean that your business could become bankrupt and you might have to close it.
Make a conservative estimate about your projected income from your small and medium sized companies.
Understand the terms of the working capital you receive from lending institutions before starting a business. Most of the time, they are short term loans.
Choosing and Registering Business Name
Picking and registering your business name is an important part of the process while setting up a company.
Pick a name that gives your brand a specific identity.
Register it and protect it for the long term. Check out and claim a domain name and maybe even a social media identity, like a Twitter name.
Keep an eye out for trademark infringements using trademark tools! Apply for trademark protection.
Register the DBA name by letting the state government know about it.
Read: 10 Mistakes to Avoid When Starting an Online Business
Business Plans
How to start a business from scratch? You need a good business plan to guide you in running the business. Large businesses might need a formal plan whereas a lean business plan should suffice for internal use. Just keep in mind the important business projections.
Also, keep updating your business plan as your business grows. It's basically just a plan for the way your business will work and also how you plan on making it succeed.
How long should it be? Well, a lean plan may just have some bullet points focusing on tasks, responsibilities, strategy and financial projections, such as expense, budget and cash flow.
Ideally, it should include an executive summary, a description of your company, information on the product or service you are offering, a marketing strategy, company goals, information on the managing team and the financial plan.
One major advantage of making a business plan is that you can use it for getting funding, getting additional partners, etc. Investors will need to go through your business plan in order to be convinced that it is financially viable, before making an investment in your company.
You can use the standard business plan structure and focus on the key elements of the business.
A typical business plan consists of a mission statement, a description of your business, market analysis, company structure and management, details of product or service, marketing strategies proposed, fund requests and financial projections.
Modern business plans are shorter and are easier to write, as they no longer go into 30 to 40 pages anymore.
Related: Importance of Choosing the Right Location for Business
Market Research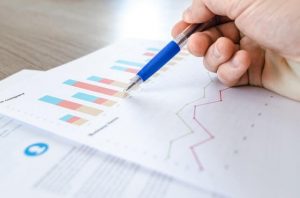 Even if you don't have the resources to conduct a massive survey or access multiple focus groups, you can use many tools to conduct an affordable research to give you insights into your new business.
While marketing a small business, a proper market research will help you identify targeted niches connected with your industry.
In short, it helps you get into the customer's head.
Tip: You can use social media platforms like Quora, Facebook groups and Reddit for market research to collect information on customer problems and solutions.
Set up surveys and send them to potential customers or send them after a sale is made to know satisfaction levels and so on.
Check out the competition in your industry.
Figure out whether there is a demand for the product or service you plan to offer.
Technology can revolutionize your business. You will need it for advertising your business, securing information in case of disasters. You can automate your back office using latest accounting software using AI. This will increase the efficiency of financial reports and help you make informed decisions.
Marketing Strategy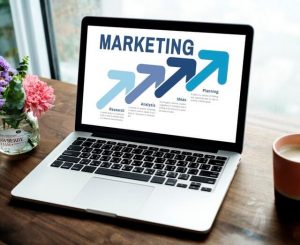 A very important factor to consider while starting your new business!
Identify your target customers, how to reach them and retain them as customers.
Identify their gender, interests, needs and how they connect with your service or product. This will help you to pinpoint your advertising more effectively.
Decide on your USP (unique selling point) something that resonates with your target customers.
Decide on your pricing strategy and distribution plans, whether you will use retailers or sell directly through your website, etc.
Prepare your marketing materials, such as brochures, catalogues and business cards along with creating your website.
Select promotional tactics like press releases, TV ads, online ads, social media promotional campaigns etc.
There is no magic bullet or formula for your marketing strategy. The aim is to connect your business values to the correct customer base, consider the demographics, where they hang out online, who they listen to and how they search for your products, whether online or in physical stores, etc.
Legal Aspects
All aspects like the business name, structure have legal concerns that need to be addressed.
Check out that your business name has not already been taken.
Tip: Make a name search using the state agency.
Plan your business structure, whether it is a single ownership, partnership, corporation etc.
Consider licenses, tax registrations and permits that might be necessary.
The licenses, permits etc will differ according to the industry and its location. Tax obligations will also depend on the legal structure of your business.
Tip: Remember to keep good records, and keep your business taxes and personal taxes separately, as some business expenses can be deducted.
The business structure can be a sole proprietorship with the owner's name, or it can be a fictitious one. It can be a corporation or an LLC. Registration rules vary according to the state, so check out your state laws.
By complying with all the laws and regulations of your state, your business will remain protected and away from trouble.
Finances and Funding
You have to explore several funding options for your small business.
You can opt for a traditional term loan if you have good credit scores.
Other possibilities are SBA loans or a business line of credit.
Short term loans, crowdfunding, angel investors are other options. You could also try to raise funds from family or friends.
Tip: The amount of money you ask for will depend on expenses like employees, marketing campaign, shop expenses, interest payments, your profits, revenue and such other factors.
Team Building
It is important to have a cohesive team for your business but this is not that simple. It is not simply about putting some people together, as you need to hire the right employees for your business to succeed.
Channel each employee's strengths to form a cohesive team. Set down clear expectations and goals for each employee, giving them clear guidelines and the necessary finances and resources.
Give them challenging tasks, acknowledge their success and monitor them.
Define their roles clearly so that each know his job and what is expected of him.
Budget salaries carefully.
Identify your business needs and pick complementary skills and qualifications
Read: Franchising: Pros & Cons of Buying a Franchise Business
Wrap Up
Planning a business involves making a lot of key financial decisions as well as looking into the legalities of your business. Each of the above steps is vital for ensuring the success of your new business. While following the above steps in starting your new business, the trick for achieving success that you have to plan meticulously, organize products and services, establish your priorities and stay on top of the game at every stage.
Today, there are more than 28 million small business setups in the US according to the Small Business Administration. Starting a small business can give you financial independence where you just invest in yourself. It offers great potential of a career that is flexible and can also grow to great heights depending on your efforts. However, only few businesses survive for a long time, so make sure to follow all the above steps in the beginning so that you lay a strong foundation for your business and its success. All the best!