How do lawyers make money on the side? Can a lawyer have a second job? Read on to know more about law related side business ideas for lawyers and attorneys.
There are some rewarding and worthwhile business ideas for lawyers. If you are a law student, you will be delighted to know that you can start a side business along with your daily legal practice.
Being an attorney can be extremely demanding at times. Knowing about some law related business ideas will help you if you want to seek other avenues.
15 Best Business Ideas for Lawyers
Starting a business with a law degree is the dream of many lawyers. However, leaving law to become an entrepreneur is not advisable at the beginning.
There are many successful lawyers who boost their monthly income by starting a side business. Let's take a look at the best business opportunities for lawyers:
Consulting Service
One of the most lucrative business ideas for lawyers is providing legal consulting service.
Small business organizations cannot afford an in-house counsel. However, they need to make sure that their practices, policies, and employee manual are complying with the government mandates.
If you provide legal consulting service, small business organizations will hire you for various purposes. Some of them will hire you for training their staff on improving their compliance.
Some organizations will hire you for rewriting their employer documents like standard contracts and handbooks to make sure that they follow the laws.
If you want to be a lawyer turned business owner, you can start your own legal consulting firm.
Read: Top 12 Self-Employed Jobs That Pay Handsomely: Best Self-Employment Ideas
Blogging
If you enjoy writing, you should start a legal blog. Write informative articles on legal matters that can help businesses and individuals. You can share your experience and provide tips on handling legal matters effectively.
If you consistently publish valuable content, you will have large followers base in a short span of time. Once you see that your blog is generating a good amount of traffic, monetize it.
Blogging is one of the easiest ways to make some extra money by sharing your experience and knowledge. However, you must be patient because you cannot gain overnight success through blogging. It takes time to build large followership.
Freelance Writing
Freelance writing is one of the best law career options. If you are good at writing but uninterested to start a blog, you can explore the wide range of freelance writing options.
With your law degree and impressive writing skills, you can draft various legal documents for business firms and individuals. You can also write interesting articles for the top legal blogs.
There are various law publications, magazines, and newspapers that need good writers with a law background. You can register on freelance sites such as Freelancer and Upwork for freelance writing assignments.
Also See: 10 Crucial Tips Every Freelance Writer Should Know
Agent Service
You can provide agent services to celebrities so that they stay ahead in their careers. Celebrities such as actors, athletes, and artists need the help of a good lawyer to focus on their work. Celebrities are often dealing with various legal issues.
Your work will be to handle the multiple legal issues so that your client's career runs smooth. It is one of the best business ideas for lawyers. As celebrities are rich, they will pay you handsomely for your services.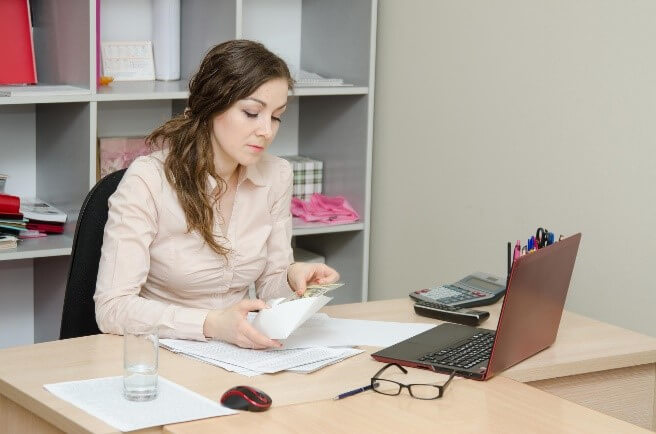 Author
You don't have to restrict your career as a lawyer. You can become a successful author with your experience and knowledge.
If writing is your passion along with law, you can write law books which will be read by the aspiring law students. It is a rewarding lawyer career path for lawyers with impressive writing skills.
Many lawyers have written bestselling law books and have become successful authors. If you think you have great writing skills and adequate knowledge about your profession, you must start writing a law book.
If you feel stressed about getting the right publisher for your law book, you can start publishing eBooks on Amazon or Blurb. With the advent of Kindle, eBook writers are making a great profit these days.
Bookseller
If you are an avid reader of law books, you can convert your passion into a side business. Stock up a great collection of new and used law books in your library. Start selling them to law students at a good price.
If you have an enviable collection of law books, people will be ready to pay you the price that you are charging. You can also rent books for a fee. It is a great side business for lawyers who are passionate about law books.
Must Read: 10 Effective Ways to Turn Your Business Idea into a Startup
Public Speaking
Public speaking is one of the best legal startup ideas. During a trial, a lawyer has to present his case confidently in front of a large audience. As lawyers are confident and eloquent, they can be successful public speakers.
If you want to earn extra cash and enjoy popularity, you should become a public speaker. It will make you reach a wider audience. You can be a motivational speaker or educate people about your field.
Career Coaching
You can offer career coaching services to law aspirants and young lawyers. If you have worked as a lawyer for many years, you will have knowledge of both the dark and bright sides of your profession.
You can enlighten young lawyers about the worst challenges that they can face in this profession. You can also share the strategies for success.
Young lawyers and law aspirants would love to know your insights. All the lawyers turned CEO have utilized their knowledge and experience in the right way to gain success.
Dispute Mediator Service
Being a dispute mediator is one of the most lucrative business ideas for lawyers. Your job will be to settle a dispute between two conflicting parties. In some cases, there can be more than two conflicting parties.
For example, if there is a dispute regarding a property between three shareholders, you will have to intervene and settle the dispute. In the present day, there is a high demand for dispute mediators. The payment is handsome.
See: 12 Top Part Time Jobs for Retirees: Cool Retirement Jobs That Pay Well
Marriage Counseling Service
You can be a successful marriage counselor if you have a law degree. You need to provide counseling services to married couples so that they can solve their differences.
In recent days, the rate of divorce has been extremely high. Therefore, married couples need a good marriage counselor who can help in solving problems between them. You can decide your fees on the timing and quality of your sessions.
Entrepreneurs with law degrees focus more on providing quality services. If your services are good, the money will automatically start pouring in. You should first focus on building your reputation when you are starting your business.
Business Registration Service
One of the most rewarding business ideas for lawyers is offering business registration services. New businesses need the help of an attorney to get legally authorized. It allows them to start their business operations properly. Providing business registration services is a great side business for lawyers. You will never have a shortage of clients.
Vlogger
If you enjoy making videos, you can start your law YouTube channel to earn extra money. Create law videos for students who are studying law. If your videos are interesting, you will get plenty of views.
Do not forget to monetize your channel. Law students are always looking for informative and interesting video series that can make them understand the concepts.
Being a law Vlogger can be an extremely rewarding business. The videos must incorporate a few courtroom procedures.
Law Professor
If you have a law degree, you can be a college professor. Apply for the post of law teacher in the nearby colleges. You can be a full-time professor or a part-time professor, depending on your preference.
You can start your own business by providing private tuition's to law students. Your classes will help students crack difficult exams.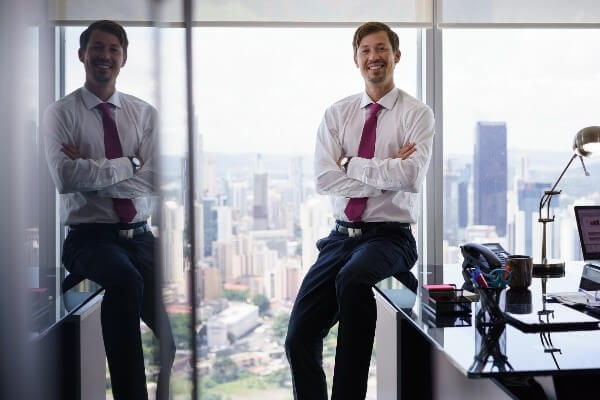 Resume Writer
One of the best side business ideas for lawyers is being a resume writer for law students. Many students are unable to prepare an impressive resume. You can write an engaging resume on behalf of a law student.
Your resume writing skills will help the law student in getting a wonderful job. At the same time, you will be able to make extra money.
Read: Jobs With Growing Demand: What Are the Best Career Options For 2019 and Beyond?
Attorney Editor
Lawyers can make a good amount of money editing legal documents for a fee.
If you have years of experience and adequate knowledge, you can become a successful attorney editor. It is one of the most rewarding business ideas for lawyers.
Wrap Up – Side Business Ideas for Lawyers
Now that you know about the 15 most rewarding business ideas for lawyers and attorneys, you don't need to restrict your career as a lawyer. There are many lawyers turned business owners who are extremely successful.
After some years of practice, many lawyers think of starting a business to explore better avenues of income and kill the monotony. If you want to start a business, you just need to be tech-savvy. There are plenty of business opportunities on the internet that will let you start a home business easily.
Lawyers and attorneys can provide online classes, make law videos or write interesting articles. With your knowledge, experience, and enthusiasm, you can be a successful entrepreneur.
Utilize your law degree in the right way by exploring the various business ideas for lawyers.