Which are the biggest cement companies in USA? Check below 10 Leading Cement Manufacturing Companies in United States
American cement companies produce more than four percent of the world's cement, making USA the third largest cement producer after China and India.
Most of the largest cement companies in USA are multinationals having origins in Ireland, Switzerland and Mexico. Given below are the details of these 10 big cement producers in United States.
Related: Top 10 Best Cement Companies in India: Leading Cement Brands
Cement Industry in USA
Of the 50 states in USA, more than 30 states have cement producing plants. Of the three types of cement production plants in the USA, there are 96 integrated cement plants and 8 grinding plants.
For those who are new to cement industry terms, an integrated cement plant is a factory where 2 processes take place – clinkerization and grinding.
Clinkerization involves changing limestone to clinkers. Grinding involves crushing the clinkers to make cement.
A variety of cement is manufactured at these integrated cement plants. These are:
Portland cement
White Cement
Blended Cement
Slag Cement
Masonry cement
Of the above types of cement, Portland cement is used for making concrete. Hence, production of Portland cement is quite high when compared to other types of cement.
Concrete and cement are two different construction materials. Concrete is made by mixing cement, sand, gravel and water.
Must See: Top 10 Microfinance Companies in India: Best MFI Guide
Cement Production in USA
According to the U.S. Geological Survey, production of Portland cement in USA in the year 2018 was 85.4 million tons. The top 10 Portland cement manufactures in USA are LafargeHolcim, CEMEX, Lehigh Hanson, Buzzi Unicem, Ash Grove Cement, Martin Marietta Materials, Eagle Materials, Essroc Cement, Argos, and St. Marys Cement.
The Multinationals LafargeHolcim, CEMEX and Lehigh Hanson hold more than 40% (19+14.7+9.2) share of the cement industry in the USA. The rest is shared by small multinationals and some domestic players.
Cement manufacturing in the United States is largely dominated by overseas companies like Lafarge and Lehigh, but some domestic players like Ash Grove have also made a mark on the industry.
Here are the details of the leading cement companies in USA like their origin, production capacity, products offered and so on.
Check Out: Top 10 Best Designer Jewelry Brands in The World
Top 10 Major Cement Companies in USA
LafargeHolcim
LafargeHolcim are leading producers of cement in US. The company was formed in 2015 with the merger of the French construction company Lafarge and the Swiss cement producer company Holcim.
Both Lafarge and Holcim have more than 100 years of experience in their respective fields.
LafargeHolcim, US has three products lines:
Cement
Aggregates
Ready-Mix Concrete
Asphalt and Construction materials
LafargeHolcim has 13 cement plants in the USA and produce around 22 million tons of cement annually. It has its headquarters in Chicago. Going by the production capacity LafargeHolcim is the largest cement production company in the United States.
Some iconic projects done by LafargeHolcim in USA are One World Trade Center in New York and the St. Croix Crossing Bridge that connects Minnesota and Wisconsin.
CEMEX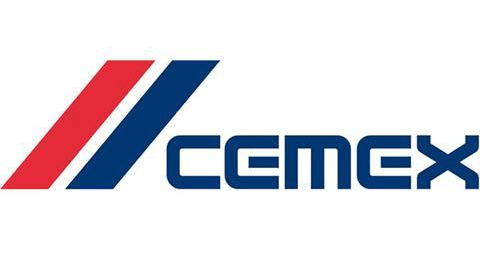 Cemex is Mexican based leading cement manufacturing company in United States. It has 11 cement plants in various parts of the country.
The company has recently received the EPA (Environmental Protection Agency) energy star partner award for 2019.
Some of its products are:
Cement
Concrete
Aggregates
Fly Ash
Slag Cement
Cemex is well known for its projects in Orlando and Arizona. One of its most famous projects was the construction of a concrete volcano at the Universal Theme park in Orlando.
Also Read: Top 10 Highest Paid and Wealthiest Comedians in the World
Lehigh Hanson
Lehigh Hanson has an interesting history. Lehigh started as a cement production company in US in 1897. It was later acquired by the German company Heidelberg which is one of the largest cement producers in the world.
Heidelberg acquired the British construction company Hanson in 2007 and Lehigh Hanson was formed. The company has its headquarters in Texas.
Lehigh Hanson has 19 cement plants in the US and deals in a variety of products like Aggregates, Cement, Asphalt and Ready mix concrete.
Buzzi Unicem
Buzzi Unicem is one of the top cement companies in USA. It is an Italian company having its US headquarters in Pennsylvania.
The company has 7 cement plants in the USA having a total of 9 million tons of cement production capacity.
The company mainly supplies masonry cement and Portland cement to various paving firms and concrete product companies.
You May Like: Top 10 Most Beautiful Women in the World with Pictures
Ash Grove Cement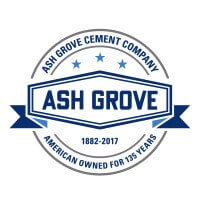 Originally an American cement manufacturing company, Ash Grove has been recently acquired by CRH plc, an Ireland based building materials company.
Ash Grove Cement is more than 135 years old and is known for its quality cement production.
All its 8 cement plants have been certified ISO 14001:2004. This means that the company adheres to certain internationally agreed environmental standards in its cement manufacturing process.
Cement industry has always been riddled with concerns related to environmental safety. The manufacturing process of cement is a source of various pollutants like carbon dioxide and carbon monoxide. Hence, it is expected that the manufacturers of cement follow certain environment safety standards like installation of latest pollution controls in its factories.
Martin Marietta Materials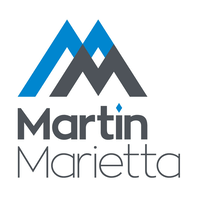 Like Ash Grove, Martin Marietta is another domestic biggest cement company in USA. The company's headquarters are based in North Carolina.
Martin Marietta specializes in the following product types:
Aggregates
Ready mix concrete
Asphalt
Cement
Cement treated materials
The company has its operation base in 27 states of USA. It also has offices in Canada and Bahamas.
Read: Top 10 Most Intelligent People in The World: Genius Person
Eagle Materials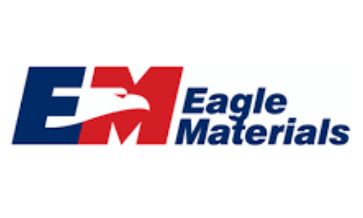 Eagle Materials is one of the leading cement manufacturing companies in USA. The company has 7 cement plants and is headquartered in Texas.
Apart from cement Eagle materials also manufactures wallboard, gypsum, paperboard, concrete and aggregates.
The company has constantly modernized its plants thereby increasing its production capacity. Currently Eagle Materials has cement production capacity of 5 million tons.
Essroc Cement
Essroc is a subsidiary of the Italian multinational Italcementi. Italcementi was the 5th largest cement producer in the world until it was acquired by Heidelberg Cement in 2016.
Initially Essroc was called Coplay cement. After Heidelberg's acquisition, Essroc was integrated with Lehigh Hanson and now works through Lehigh's business lines.
Essroc manufactures cement, ready mix concrete and aggregates.
Argos Cement
Argos is a Colombian multinational cement company having 4 cement plants in the USA. It is one of the big cement companies in USA and is ranked at number 4 in southeast USA.
Argos product line includes:
Cement
Concrete
Masonry
Block
Aggregates
Argos USA is certified Green-Star by the National ready mix concrete association.
Must Read: Top 10 Most Fashionable Countries in the World
St. Marys Cement
St. Marys cement was founded in Ontario, Canada. It expanded its business in USA and has a total of 6 cement plants, 2 in Canada and 4 in the USA.
St Marys cement was acquired by a Brazilian based cement manufacturer Votorantim Cimentos in 1991.
The cement production capacity of St. Marys is around 5 million metric tons.
Some notable landmark projects of St. Marys are CN tower, Darlington Nuclear station and Maple leaf gardens.
Wrap up – Largest Cement Manufacturers in USA
There are very few domestic players in this list of cement companies in USA. There are two main reasons for this:
#1. Economic slowdown
#2. Environmental regulations
Firstly, economic slowdown due to the recession of 2008 has led to an overall low consumption of cement. This means cement companies in America are producing cement at less than full capacity or not producing at all.
Secondly, strict environmental regulations of EPA and NESHAP led to closure of many cement factories.
In such adverse conditions small cement companies in USA were unable to sustain themselves and only big multinationals could survive leading to mergers and acquisitions.