The pandemic coronavirus outbreak that we are seeing in the world today causes illnesses ranging from the common cold to other more serious respiratory diseases. Check out the preventive steps and alertness to prepare and protect from Coronavirus.
The latest coronavirus outbreak concerns a new nCoV strain that has not been seen previously in humans. Coronavirus is transmitted between animals and people.
Let's check out some of the do's and don'ts of preparing for Coronavirus.
Public officials have been telling people not to panic, but the case has started to spike to several countries outside China and you need to know what to do to protect yourself.
Read: Bilberry Uses: 10 Impressive Health Benefits of Bilberries
As of June 01, 2020, there have been 1,843,411 confirmed coronavirus cases in the US and 6,317,309 worldwide with 106,335 deaths from 50 states in the US. According to the WHO, there is a constant upsurge in the number of people being treated for the disease in the US.
Note: If you have not traveled to areas where the virus is spreading or come in contact with someone having the virus, your risks are low. Check out the coronavirus death rate! However, the good news is that it has not yet been declared a coronavirus pandemic by the World Health Organization.
How Coronavirus Spreads
This new or novel coronavirus spreads by means of respiratory vapor, so when someone sneezes or coughs, it spreads in the surrounding air. This is similar to the way influenza virus or cold virus spreads.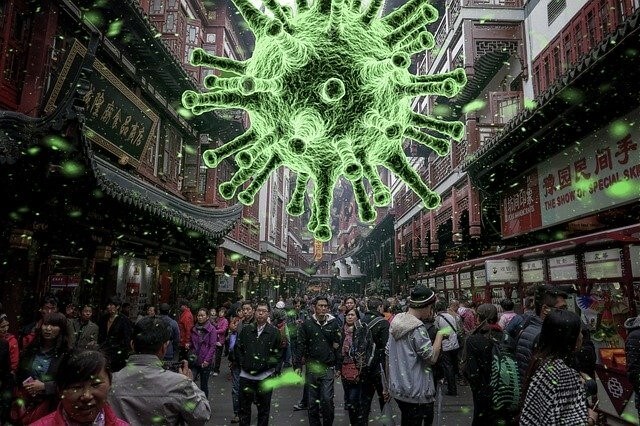 Ways to Protect from Coronavirus – Coronavirus Do's and Don'ts
Coronavirus Do's
Washing Hands to Avoid Getting Infected
This is the single most important advice that health experts give to protect yourself.
The hands are the connecting piece for any infection. You can't control what you touch or who else has touched it.
Wash your hands with soap and water. The coronavirus is within a lipid envelope and soap can break the fat apart and make the virus incapable of infecting you.
Check Out: Sunflower Seeds Health Benefits and How to Eat Them
Warning: If you are in a public toilet with no soap, just rub the hands together under the water! Work with whatever you have, as something is better than nothing.
As part of preparing for coronavirus, wash your hands before, during and after food preparation, before eating, before tending to the sick, after going to the washroom, after blowing the nose, sneezing, after handling diapers, pets, after touching garbage.
If you cannot wash, reach for some hand sanitizer. Coronavirus can be killed by alcohol-based hand sanitizers. Wipe dry with a tissue.
Remember: Use enough hand sanitizer to cover all surfaces of the hand, the palm, back of the hand, around fingernails, etc. Rub till the hands feel dry for about 20 seconds.
Be Aware of the Coronavirus Symptoms – Be Prepared
Be alert and aware of the symptoms of Coronavirus while preparing for Coronavirus.
This infectious disease can cause pneumonia.
People falling ill due to the virus are reported to be suffering from cough, fever, breathing and respiratory problems.
There is also organ failure in severe cases.
Keep necessary supplies of disinfectants and masks, prescription medicines, pain relievers and so on.
Stay aware of the latest information on Coronavirus.
Store supplies and medicines and keep your medical records handy. Pain relievers; cough/cold medicines; medicine for stomach upset and fluids containing electrolytes should be kept on hand. If you take prescription medicines, see that you have sufficient on hand.
As a part of emergency preparedness, keep at least two weeks' worth nonperishable food as well as bottled water handy in a survival kit while preparing for Coronavirus.
Warning: As the coronavirus outbreak is a viral infection, antibiotics are of no use, so the drugs we have for flu will not work.
Must Read: Top Uses and Health Benefits of Manuka Honey: Medihoney
Remember: Your recovery depends on a strong immune system. Don't try antibiotics. The coronavirus transmission is not a bacterial infection but a viral one.
Face Masks / Surgical Masks to Evade Coronavirus
Read on to know when and how to use face masks while preparing for Coronavirus.
If you are healthy and have no symptoms, wear the mask only if you are taking care of someone suspected to have the infection.
Wear a surgical mask if you are sneezing or coughing a lot. It is only for infected people.
Mask or no Mask? Remember masks are useful only if you combine them with frequent hand washes with alcohol based hand wash.
Learn how to use a face mask!
A Run on face masks can take away important resources from health care officials. They are not effective in preventing the common public from catching Coronavirus, and if healthcare professionals cannot get them it puts the community at greater risk!
Foods to Eat – Building Immunity Against Coronavirus
Nutrition experts have mentioned the foods that you should eat to boost immunity, which is your best bet against the Coronavirus.
Personal Hygiene Measures to Keep Coronavirus at Bay
Follow basic protections in your normal everyday life by practicing good habits of personal hygiene. Instead of panicking, you can take some simple measures to protect yourself by following a healthy lifestyle and basic hygiene practices.
All surfaces, such as counters; doorknobs; phones; keyboards should be cleaned often.
Cough into a tissue and throw it into a closed bin, as a part of preparing for Coronavirus.
Practice hygiene before, during and after using a swimming pool, as part of preventing COVID-19 spread in communities.
Gyms should ensure that the equipment and machines are cleaned after every member's use, so that there are no sneeze droplets or sweat remaining on them. Seek assistance from gym faculty for cleaning the machine before you use it.
Take shower twice a day and change clothes immediately after reaching home from a public place.
Stay away from people who have cold, cough, fever and other virus symptoms.
Be careful when using shared public facilities. Use your common sense and good hygiene practices when using gyms, swimming pools, salons and cafes. Carry wet wipes for cleaning common surfaces.
Avoid sharing personal items, like soaps, hair brushes, towels, utensils, water bottles or food and lunch boxes in school. If sharing is unavoidable, clean the items with soap and water.
Do not touch the eyes, mouth, nose or face. Check out how not to touch your face!
Do not touch surfaces in shared facilities inappropriately.
Also See: Health Benefits of Drinking Aloe Vera Juice Drink
Coronavirus Don'ts
Spreading Rumors / Panic
There are a lot of rumors and misinformation in regards to Coronavirus spreading around in social media. Try to avoid doing this as a part of preparing for Coronavirus. However, some of the rumors about coronavirus cases on the rise might be true.
Refrain from sending forwards and rumors about the infection. It creates panic and stress, which tax the immune system weakening it against infections.
Do not spread misinformation about fake cures, coronavirus conspiracy theories and the like.
It only creates tension and anxiety among the people.
Avoid reading viral hoaxes and fake posts.
Do not believe all you read. Do not panic, as there is a correlation between stress and reduced immunity.
Avoid Public Places to Stay Coronavirus Safe
Avoid public transport.
Do shopping at non busy hours.
Avoid cinemas, concerts, sporting events, meetings and get-togethers.
Avoid visits to hospitals and nursing homes
Avoid traveling to affected countries, China, South Korea, Japan, Italy and Iran.
Do Not travel if you are having a fever.
Stay away from people having cold, cough and other such symptoms.
Avoid taxi rides, shared rides and public transport as far as possible.
A Run on face masks can take away important resources from health care officials. They are not effective in preventing the common public from catching Coronavirus, and if healthcare professionals cannot get them it puts the community at greater risk!
You May Like: Top Reasons Why You Should Stop Drinking Cow's Milk
Wrap Up – Preparing for Coronavirus
The outbreak of Coronavirus started in China in December 2019 and has migrated to more than 213 countries resulting in around 374,990 global fatalities as of June 01, 2020. As Coronavirus is rapidly spreading all over the world, there are a few things that you need to follow.
What should you do while preparing for Coronavirus?
There are currently no vaccines available as a Coronavirus cure or coronavirus treatment, for preventing the COVID-19 coronavirus disease 2019. Hence, the best measures would be to avoid being exposed to the virus.
Employ everyday preventive actions for reducing the spread of this respiratory disease. As the virus sweeps across the planet, people are stockpiling disinfectants and cancelling travel plans to affected countries.
There is no foolproof way to avoid the infection, but you can strengthen your immune system to reduce risks of contamination. Stay Healthy and Stay Coronavirus Safe!