What are the top furniture brands in India? Which is the best furniture company in India? Find below a list of bestselling furniture companies in India.
Indian furniture manufacturing is mainly an unorganized sector, which means that there are many small players who are either working alone or in partnerships. It is only in recent years, with the increase in middle class families, the branded furniture sales in India have shown an upward trend.
The preferred and most famous furniture makers in India are Godrej Interio, Durian and Nilkamal. The following sections will look in detail the top 10 furniture manufacturers in India that are setting a trend of readymade, low maintenance and high-end furniture brands.
Furniture Market in India
According to a report nearly 85% of the Furniture market in India is dominated by the unorganized sector. The remaining portion includes leading national furniture manufacturers like Godrej Interio, Durian, Nilkamal, Zuari and Damro.
The furniture market in India has diversified a lot in the past one decade. Starting from an unorganized sector where furniture making was more of a family business and run from home premises to online retail shops like UrbanLadder, furniture industry in India has come a long way.
Similar to the largest furniture markets in the world, the Indian furniture market is also divided according to the consumer segments like, home and office furniture, hotel furniture and furniture parts.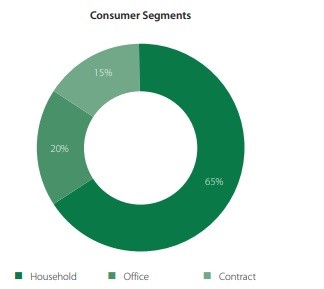 Each consumer segment comprises of a broad range of furniture.
Household furniture will include living room furniture, dining room furniture and Bedroom furniture.
Office furniture will include work station furniture, storage, seating and workspace accessories like file racks, drawer organizers, bookends and so on.
Contract segment will include hotels, restaurants, hospitals and schools.
Changing Trends in the Indian Furniture Markets
The rise of the middle and upper middle class has raised the demand for trendy and modern furniture. People now prefer simple and affordable furniture rather than the traditional and heavy furniture.
Entry of foreign furniture manufacturers in the Indian market has also tilted people's preference towards upscale furniture. The latest to enter the Indian market was world's largest furniture retailer IKEA.
Some other best quality furniture stores that opened throughout the country are @home, Housefull, Pepperfry and UrbanLadder. These stores sell indoor and outdoor furniture that are contemporary, easy to install and branded.
Tip: Here is a tip to differentiate between different types of furniture manufacturers.
Some of the top 10 furniture companies in India like Godrej and Usha are traditional manufacturers and retailers of furniture. They started with a brick and mortar store and later diversified towards online business by opening their own furniture selling websites or registering on online portals like Amazon or Flipkart.
Some of the online best furniture stores in India like UrbanLadder or Pepperfry, started an online furniture store first and later on opened offline stores. They do not have as many offline stores as traditional manufacturers like Durian or Zuari.
The following pricing analysis will give you an idea of the competition prevailing amongst the top 10 furniture companies in India.
Here are some more details (years of experience, quality and reach) of these top furniture retailers and manufacturers in India.
Top 10 Furniture Companies in India
Durian
Durian is known as the best sofa brand. The company has over 30 years of experience in the furniture market. It manufactures its furniture locally and sells them through 35 of its retail outlets. Its manufacturing units are located in Gujarat and Maharashtra.
Recently Durian opened its own furniture selling website. It has also tied up with Amazon and Flipkart.
The USP's that make Durian one of the largest furniture companies in India are:
Free assembly
5 years warranty
0% EMI's
In the corporate sector Durian's clients include Air India, Adobe and Bank of Baroda.
Godrej Interio
Godrej Interio is the largest furniture company in India. It is part of the Godrej group which is one of the oldest conglomerates in India.
Godrej Interio makes furniture for home and office and sells it through its 50 showrooms and 800 dealer outlets. It has manufacturing units in Maharashtra, Uttarakhand and Assam.
Godrej Interio is also an exporter of furniture and has presence in overseas market like Saudi Arabia, Australia and Canada.
The furniture designs of Godrej Interio are unique and are customized according to customer requirements. Godrej is one of the best Indian signature furniture brands.
Zuari
Zuari furniture is a joint venture between the Indian group Adventz and a leading furniture manufacturer in Europe, Forte. The company makes custom made furniture of premium quality.
The company has its manufacturing unit in Chennai which is also one of the largest in Asia. It sells its furniture through 60 distributors and 500 dealers.
Zuari furniture makes India's best furniture which includes a broad range of furniture items that are affordable and contemporary.
The company has done projects for educational institutes like IIM Calicut, BITS Goa and IIT, Kanpur. Overseas, the company has been a furniture supplier to countries like UK, USA and South Africa.
Damro
Damro are one of the best residential furniture manufacturers in India who are especially known for their trendy and low-priced sofa's.
Damro furniture is more famous in the east and south India. The company has nearly 70 retail outlets all over the country.
Damro imports its furniture parts from Sri Lanka. The company makes best furniture for the money and even offers a warranty of 3 to 5 years on all its products.
Nilkamal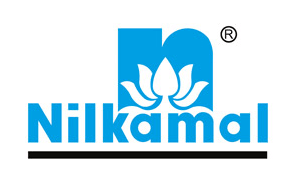 Nilkamal is not only one of the top 10 furniture companies in India but also one of the oldest having started its operations in 1981. It is also the world's largest producer of molded plastic furniture and is known to offer best Indian made furniture. It makes a variety of furniture at low cost.
Nilkamal started one of its kind home solutions store @home which offers best value furniture for both home and office.
The company has 19 @home stores and many small retails stores. The company has manufacturing units in Hosur, Pondicherry, Nashik and Noida. All its units are ISO certified.
Nilkamal also exports its furniture to countries in North and South America. 
Though plastic furniture is less expensive and lightweight; the durability of wood furniture is more.
Evok
Evok is part of a leading sanitary ware company in India, the Hindware Company. Through EVOK the company aims to establish a luxury furniture brand that caters to furniture demand in the residential segment.
The company sells furniture through its own retail stores that contain more than twenty thousand home furniture products.
The furniture at EVOK are stylish and of high quality.
Usha
Usha Enterprise was formed in 1983 and deals in a variety of products that include furniture and furnishings, lightening and fittings and so on.
Usha furniture is not only one of the oldest furniture manufacturers in India, but also one of the best. The company is known for its genuine solid wood furniture.
The company also exports its furniture to Middle East and African countries.
Usha Lexus offers one year warranty service and 30 months of free after sales service.
Wipro
Wipro furniture is a leader in the office furniture industry. The company offers some innovative designs in various types of office furniture like workstation, discussion tables, multipurpose seating and breakout zone seating making it one of the best Indian furniture brands.
Wipro furniture was launched in 2004 and since then has pioneered many office related furniture solutions like open office architecture, international designer chair, weight sensing chair and so on.
Some of the projects done by Wipro furniture are the Deshpande Hall in Nagpur, Info Park in Cochin and International convention center at Patna.
Wipro furniture was awarded the "Green company of the Year" award in 2013.
FabIndia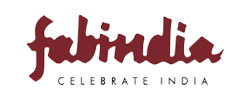 FabIndia was established in 1960 as an exporter of handmade garments. It was only after 2000, that the company started adding non-textile products to its range like furniture, jewelry and personal care products.
It is one of the best designer furniture brands in India which draws inspiration from local handicraft and traditional crafts knowledge. Its unique designs and superior quality has earned it a place in the top 10 furniture companies in India.
FabIndia is a large private platform that showcases products that have been sourced from Indian villages.
You May Like: 10 Top FMCG Companies in India
Featherlite
Like Wipro, Featherlite also deals exclusively in office furniture. The company manufactures desks, chairs, partitions and has a manufacturing capability of 30,000 chairs per month earning a place in best Indian furniture manufacturers list.
Featherlite was formed in 1965 and has presence in 62 locations across India today.
The company has done projects for esteemed clients like Mercedes, Cognizant and Hindustan Lever.
Featherlite is ISO and OHSAS certified.
Wrap Up – Top 10 Best Furniture Brands in India
These were some of the best furniture stores in India that offer quality furniture for all pockets. Some of the top 10 furniture companies in India like Wipro and Featherlite specialize in only one type of furniture segment like office furniture. Others make furniture for home as well as office.
A recent study on Indian furniture market came up with the following analysis:
Residential market segment will grow more than the office market segment in the coming years because of the rise in middle and upper middle class families.
Wooden furniture will remain the first choice of Indian customers.
These furniture companies in India will continue to dominate the furniture market:

Godrej Interio
Evok
Wipro
Nilkamal
Durian