Guide to Gift Wrapping Business Startup
Wrapping gifts is an art and the way it is done tells a lot about you and your relationship with the gift recipient. Many times, people even take help from a professional gift wrap service to make the gift look appealing and important.
These days, people prefer to hire a gift wrapper rather than turn up at the event with a shabbily packed gift.
Hence, if you have the gift of wrapping things artistically then you can easily turn your art into a profitable home-based gift wrapping business. Read the following sections and learn some tips of starting a gift wrapping business from home.
Importance of Gift Wrapping
Be it the first birthday of a baby or a corporate event rewarding its employees, gifts are always the center of attraction.
Like a smartly dressed person looks appealing similarly a smartly wrapped gift definitely draws attention. But not everybody has the time or patience to wrap gifts tidily and attractively.
Read: How to Start a Coworking Space Business
And this is where you enter. A person who can give a makeover to a regular photo album and make it look like the most prized gift in a matter of minutes is the need of the hour. And this is the reason professional gift wrapping services are in such a demand these days.
The best part of starting such services from home is that they do not require much startup capital too. So, how to start a gift wrapping business at home? Here are the steps that will guide you on starting a gift wrapping business.
Steps of Starting a Home-Based Gift Wrapping Business
Make a Gift Wrapping Business Plan
However small or easy any business might look in the beginning, it is always better to make a business plan and work accordingly.
A business plan in writing helps you cover all the parts of your business startup, like its legal requirements, business naming procedures or advertising.
Prepare a list of activities you will need to carry out before you start your gift packaging business. Some of the things you will need to do are:
Find out the legal requirements of doing home-based business in your state/city. What kind of permits/licenses you will need?
What name would you register your business in? Some catchy names for wrap business are Gifty, For You, Lovely Creations, The Wrapper and so on.
Set up a separate business bank account. This will make it easy for you to track your expenses and income.
Find out about the competition in your area and what they are offering and their rates.
Make a list of the supplies like gift wrapping paper, ribbons, tape that you will need and find out about wholesalers who will give you all the items at minimum cost.
One of the best ways to break-even your gift wrapping business startup and start earning profit soon is to get supplies from wholesalers who sell good quality material at lowest rates.
How much are you willing to invest in the business? Decide upon a budget and stick to it.
Decide about your working hours and working months. Do you want to be operational the whole year or only during festive season when the demand for gift wrapping is more?
Decide about your rate. Better to start with a rate which is less than what competitors are offering. This will help attract customers and make your business known to people.
What will be your marketing strategy? Will it be through pamphlets, business cards, online blogs, or something else?
Also See: How to Start a Hot Air Balloon Ride Business
Train Yourself with Latest Gift Wrapping Trends

Before you open your business to public it is important to know what are the latest gift wrapping trends and can you follow them. Train yourself by attending classes, watching videos and so forth.
Go for Shopping
Stock up your supplies like wrapping paper and ribbons. Do not overstock in the beginning as you do not know the amount of orders that will come your way. Also trends keep on changing and you do not want to be left with unused and unwanted pile of wrapping paper.
Choose wrapping paper keeping in mind your customers. Corporate gift wrapping will require simple and neutral shades of wrapping paper. Kids love cartoon characters and adults prefer sophisticated wrapping paper.
Start Operating
When customers come for getting their gifts wrapped always greet them with a happy face. You can even ask them about the gift recipient. What sort of a person he/she is? And what reaction the customer expects from the recipient upon receiving the gift? What is the theme of the party?
Answers to these questions will give you gift wrapping ideas and will make your job easier. This will also lead to higher customer satisfaction which is the key to any successful gift wrapping business.
Before you start to pack a particular gift always make an inventory kind of receipt of the gift and get it counter signed by the customer. For example, if the gift is some kind of jewelry than how many items of jewelry are there. It keeps you on the safe side and protects you from any unwanted accusations of theft from the customer. This also increases the trustworthiness of your gift wrapping company.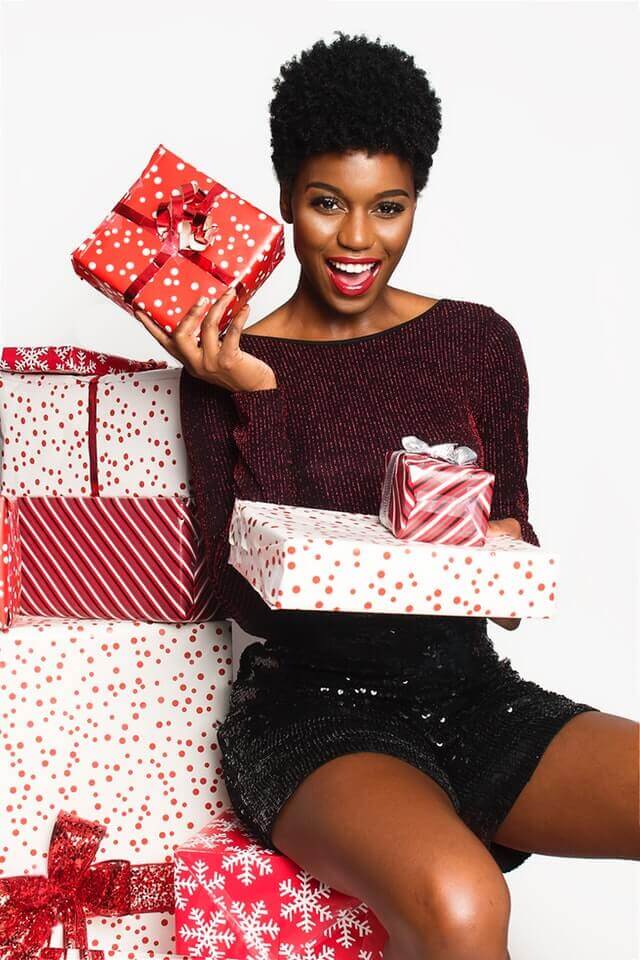 You May Like: How to Start a Parking Lot Business
Diversify
Wherever you go, keep your business card handy. Present it to prospective clients. Go to corporate events, shopping malls to advertise your services.
Diversify and provide a range of services from regular festive Christmas wrapping to custom gift wrapping service involving a family or a corporate event.
Bottom Line – Gift Wrapping Service
Home-based gift wrapping business is ideal for people who have a creative bend of mind and are adept at wrapping irregular sized objects perfectly. This business does not require any qualifications and is a perfect side business for housewives, at home mothers, college students and anyone who has the inclination.
There are numerous gift-giving occasions all the year round which means that this business will always be in the boom. With just a little bit of investment and the right know how you can soon become the most preferred gift wrapper of your locality.