Should I Franchise My Restaurant? Learn How to Franchise a Restaurant Business for Expansion?
Franchising your restaurant business means that you expand your business by selling instructions for cloning your franchise restaurant, so that others can operate restaurants exactly like yours in different locations.
Check out how to obtain franchise goals most effectively and what you will need to franchise your restaurant and grow your business. Simply put, it just requires opening up a similar or identical restaurant but in a different location.
Read: Starting a Business: Guide for Entrepreneurs Looking to Start a Business
Suppose your business has got to a point where it is very successful and the future looks really bright. In that case, one of the best options for expanding is establishing a restaurant chain by franchising.
Is Your Franchise Restaurant Model Duplicatable?
Evaluate and assess your business to ensure that the business model can be duplicated in all aspects.
Can your business model and system be standardized and scaled?
Can you maintain consistent standards of your main brand?
If this is not possible, there is a risk of diluting your brand name.
Your business model must be profitable.
Is another location a viable proposition, meaning that is there a demand from customers or consumers in that location?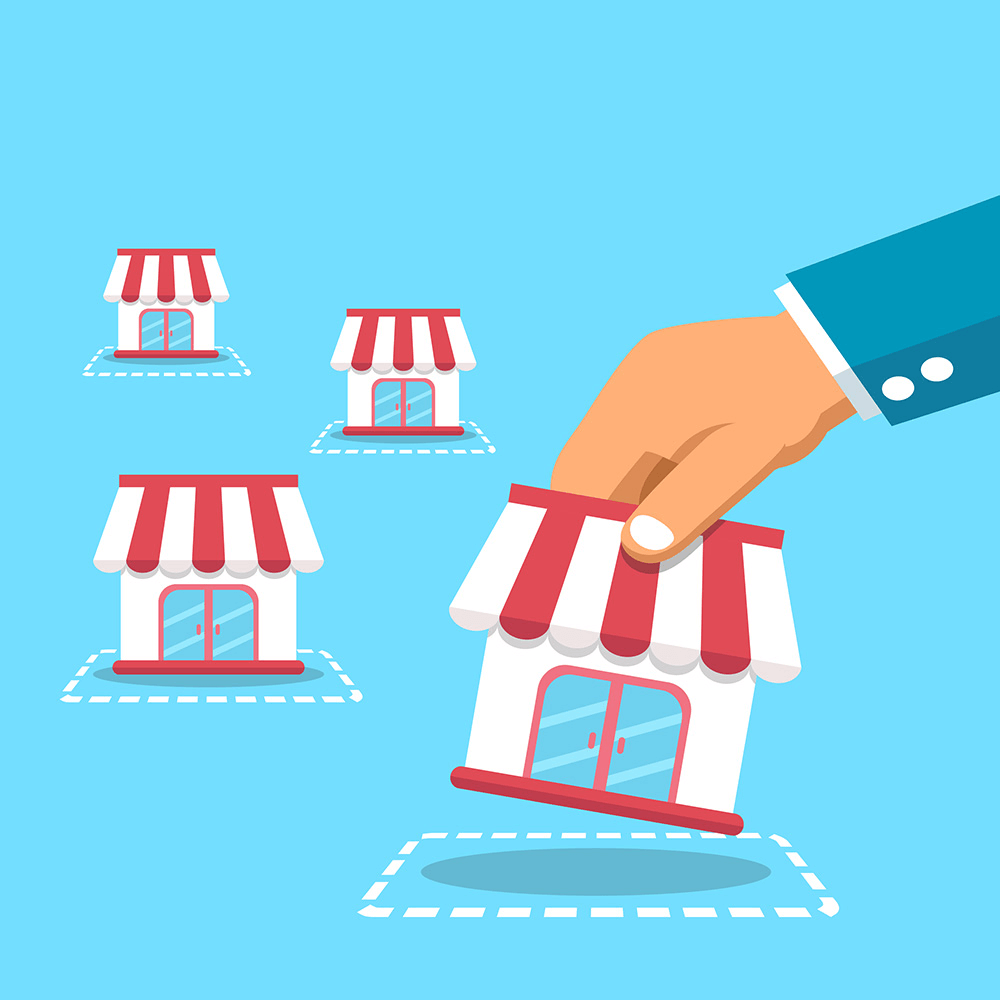 Outline Your Approach to Franchise Your Restaurant
Be prepared before franchising your restaurant business.
Decide on the site selection and the design of the construction.
Make decisions on the equipment package, the decor for the interiors, the signage, the manuals that you will be providing, the price guidelines and the marketing strategy as well as operational procedures.
It is important to give written guidelines, so that it is easy for the franchisee to run the business model successfully.
Approach cautiously when you're considering franchise restaurant growth and expansion. Open one store at a time.
Select suppliers, distributors, service vendors etc., carefully.
While selecting candidates, check out those who have food service experience and want to move on from working at restaurants to owning one.
Read: Planning to Open a Restaurant? Here's How to Hire a Cook for Your Restaurant
Business Plan for Franchise Restaurant
While considering your restaurant franchise growth plans, stay organized because your franchisees will ask for a detailed guideline in order to set up a duplicate restaurant business.
Create an operations manual so that franchisees can use it as a reference for policies and restaurant practices.
You will also need to prepare a Disclosure Document, setting up the pricing, a franchisee agreement, protection for your intellectual property and so on.
Get expert advice from an attorney before you draw up these documents.
Partner up with a good lawyer and an accountant to make sound financial decisions and create the paperwork for your franchisees. They will also help you in protecting your business or brand protection during the negotiation process.
Give clear guidelines mentioning all details, so that your brand remains protected. Use SOPs or Standard Operating Procedures and guidelines that details all the guidelines connected with the menu, the management, marketing etc.
Tip: Use a consultant who has enough experience and who can teach you to create a proper business plan.
Must See: Ice Cream Manufacturing Plan: Starting an Ice Cream Making Business
Training and Support
While setting up a franchise for your restaurant business, you are essentially giving a license to other owners or franchisees to use your business trademark and business model and sell products using your brand name.
You need to build a proper reputation around your franchise, so that it reflects your brand totally and purely. Spend time with your franchisees and help them to identify location as well as give them proper guidance and training.
Give your franchise team proper training on assembling menu items and following company policies while starting a restaurant franchise for growth.
Make a routine check up on food, service, menu etc.
Ensure consistency by maintaining efficient sales reporting, tracking.
Keep track of the stock and the inventory process.
Manage commissions and payouts efficiently.
Ensure a customer feedback system so that you know your franchisee is following the protocol and your customers are satisfied.
Training of employees should be done prior to opening the outlet. Give proper training so that they understand the service level that is expected. You can also employ your own old staff at the franchise outlet in the beginning.
Marketing Support for Franchisees
The kind of marketing support to franchisees will vary from one franchisor to another.
You can help the franchise restaurant to prepare effective media plans and a suitable marketing budget for promoting your business.
Well-designed franchisee systems set strict guidelines for using their logo and trademark in advertising materials.
You may also have to provide your franchisees with specific marketing materials. Alternatively, if the franchisee creates his own material, you will have to approve it before it is used.
Have a proper advertising plan in place for your franchise restaurant, including TV commercials, internet ads, ads on social media and sending direct emails. You can use your brand fund for advertising.
Also Read: How to Start a Mushroom Farming Business in 12 Easy Steps
Selecting the Right Fit
The franchise path for restaurant expansion is an excellent option and one that can ensure success and growth if done the right way.
It is important to select the right people who will represent your business in different locations.
Check out the background of the franchisee and ensure that they have the expertise and experience for protecting and growing your brand.
Set up some criteria and deal breakers before you start interviewing prospective franchisees.
There are plenty of options. Just keep in mind your professional goals and personal preferences. Look for people who have the same passion as yourself and who is keen on expanding the business.
Ask your franchise consultant to help you pick the right franchisees. Make a background check so that your business does not get diluted by another brand.
Registering Your Logo/Trademark
Before you allow franchisees to use your brand name and logo, make sure to register it.
Protect your intellectual property by getting your logo and trademark registered.
Consult a lawyer to protect yourself from fraudulent practices by franchises.
Franchise Investment Plans
Prepare a clear investment plan.
You will have to incur an initial set up cost for the location, the interiors, electrical or electronic fittings, the furniture, signage, branding features.
Other costs are related with the local licensing requirements and legal fees.
Remember: Bring into account the franchise fee and royalties.
Another expenditure is to do with the FDD or franchise disclosure document, which is a complex legal document that can be drawn up by your attorney.
Registration fees, according to the regulations of the federal and the state departments. This will depend on the present location as well as the expansion location, as the regulations and fees vary from state to state.
Fess related to accountants and financial statements, disclosures, operations manual, franchise consultant, marketing etc.
Calculate the projected monthly revenue of the franchise sales.
Also, estimate the average growth rate and projected revenues for the next few years.
You May Like: How to Start a Spice Processing and Packaging Business in India
Disclosure Document
Franchisors must offer franchisees with a statement or document that mentions all the specifics of the business arrangement.
The document must mention the franchise fees, the royalties and advertising costs, restrictions on purchase of supplies for the business etc.
You will sometimes have to pay an upfront money as part of the start up costs, such as land, the construction but the franchisee will pay up for it over time in the form of fees.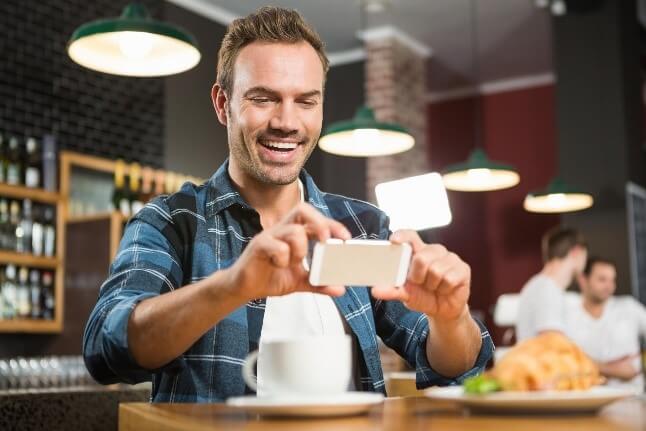 Operations Manual
Your  franchise operations manual must contain all details of your brand and how you wish your franchise to conduct the business.
Give a vision of your brand.
Describe your products, services along with opening schedules and offers.
Mention the support you will be offering your franchise prior to establishment and after establishing.
Franchise Agreement
The franchise agreement is a legally binding document outlining all the terms and conditions under which the franchisee has to operate.
The agreement must mention the obligations of both the franchisor and the franchisee.
Mention details of the franchisor fee that you will receive from the franchisee.
This fee can be in the form of an initial fee or a continuing one.
You will need to provide the Franchise Disclosure document to prospective franchisees before they sign the agreement.
Check Out: Fast Food Business: How to Start a Small Street Food Outlet in India
Wrap Up – Franchising Your Restaurant Business
Growth through franchising your restaurant has the benefits of starting out with a successful and well known brand, so you don't need the additional money for establishing your brand in the new location.
Franchise models have proven to be very effective for growing a restaurant. It is especially beneficial for restaurant owners, as the franchisees will bear the burden of investment and you only have to offer support and direct them, thereby earning a passive income via the franchise fees.
However, take care to be consistent in quality, selection, menus, prices, service etc. You have to ensure the customer gets the same experience at each of the franchise locations. So why not consider franchising your restaurant to grow your business and expand?