Ways of Making Money Without a Job
With the advancement in technology and a surge of mobile apps, making a living without a job is no longer considered difficult. There are many brilliant ways to make money without a job. We have listed some of them that will help you make quick cash easily.
Whether it is freelancing or performing small gigs, these non-traditional ways to make money without a job make you your own boss. You have the advantage of working at flexible timing and in your own way.
Read: 15 Lucrative Businesses You Can Start With Your Smartphone
Though working in such a way already existed, internet and mobile apps have made it a lot easier for people to make money without working for someone. A proof of this is the astonishing growth rate of nearly 20% shown in the non-employer business sector in the decade spanning 2003-2013.
As more and more success stories of people who make lots of money fast without a job are getting known, more and more people want to know how to make money without a job.
Before starting with the list of such legitimate ways to make extra money here is a word of caution. How much money a particular method will help you make will vary a lot. It is not necessary that the money you will earn be enough to pay all your bills in the starting.
If you want to reap long term and steady benefits from these quick money jobs, then you would need to give them some time and effort. You can juggle with more than one money making idea depending upon your skills and resources.
Learning Points
Ways of earning money without being employed
What you can do to make money without a job
How much money can you make without a traditional job
How to make money without working for someone
Here's Our List of Ways to Earn Money Without a Job
Make Money with Your Money
These methods are for those who already have some substantial amount of money which they can either invest or lend. This way they can easily earn from the dividends or interests. Here you can let money work for you passively while you explore active sources of income.
Must See: What Are the Best Career Options For 2019 and Beyond?
Invest in the Stock Market
If you have some knowledge of the stock market and its workings then it is the best way to make money without a job. You can invest directly, through index funds or use robo advisors.
In order to know about various high dividend paying companies you can use the Google tool stock screener. You can enter values for various selection criteria and find high dividend yielding stock companies and invest accordingly.
Other way would be to invest in index funds like the Vanguard index funds where the whole management of investment is taken care of by the index fund company.
These days' people are also using robo advisor like Betterment that manages your portfolio for you.
Lend Money
Lending money and generating income from the interest rate has never been so easy. With sites like Prosper and Lending Cub you can invest your money and sleep, literally.
You can start by investing as little as $1000. The lending organization finds borrowers and lends them your money. If you are not comfortable lending to a single borrower, you can lend to multiple borrowers.
One loan amount can be as small as $25. This way you are assured that in case a loan goes bad your whole investment is not at stake.
You can earn interest rate from 4-6%. You can also earn a monthly income as borrowers pay back.
Invest in High Interest Savings Accounts
Now you can have your money working for you. Invest in some high yielding savings account and earn money at top rates.
Nerdwallet has listed some top interest rate accounts like Barclays and Goldman Sachs that let you earn interest at good rates, and that also without any minimum account balance requirements.
Also Read: 7 Steps to Starting a Home-Based Coaching Business
Invest in Real Estate
Invest in real estate through online tools like eREIT. There are various eREIT tools of companies like Fundrise, RealCrowd and MogulREIT through which you can invest as little as $5000 in real estate.
These investment tools work on the principle of crowdfunding. If you are interested in a real estate project, you can invest some funds in it. You earn money through rentals and debt servicing.
It is one of the great ways to make money without a job. If you have some idle cash, then you can start earning through it by investing in some good real estate investment trusts.
Invest Small Change
Investing money while in college is a big decision. Well, it no longer needs to be like that. You can make money as a teen by just using the Acorn app.
Through this app you can link your debit/credit cards and whenever you spend some amount on shopping, Acorn app will invest the small change of your bill amount.
For example, you spent $20.20 in shopping for books. Acorn will invest the remaining change amount i.e. $0.80. Over time you will see some good returns on these small investments.
You can refer the Business Insider blog on how to invest through Acorn for more detailed guidelines.
Check Out: Fast Food Business: How to Start a Small Street Food Outlet in India
How to Make Money on the Side by Renting
One of the questions people face is how can I make money without a job or saved cash.
In case you do not have sufficient sum to invest, then you can still earn steady income by renting out your property, vehicles or even your household stuff. It is one of the best ways to generate passive income.
Rent Out a Room in Your House
If you have a spare room you are not using, you can easily put it on rent through sites like airbnb. Accommodation sharing sites like this connect tenants with landlords.
People have been able to regularly make money without a job by using a little creativity in sharing their accommodation.
You can even list your tree house or tent in your backyard on these sites. You can also earn extra by providing breakfast and cleaning services.
Before you make the plunge check your states regulations on such type of accommodation sharing.
Rent Your Car
You can make use of your vehicle and make money without a job. Rent your car on site like Turo that connects drivers with vehicle owners. As per the site you can pay back your monthly car installments by just renting out your car 9 days in a month.
These sites also provide cover for any physical damage.
Forbes has also listed some other ways of making money through your vehicle. It includes car wrapping (advertisements), leasing out to movies and using them for deliveries.
Rent Out Your Expensive Things
You can always rent out expensive stuff like camera's, video recorders and coveted branded clothes.
To rent out camera equipment you can use sites like Sharegrid or even craigslist.
You can also rent out clothes you don't wear much or your accessories or shoes on StyleLend site. You can list your items at 5 to 10% of their current retail price.
All the sites provide cover for any damages to your items and even replace it if they are not returned or damaged beyond repair.
These are some things to do with no money. Rent out your stuff and make money on the side without any investment.
See: Honey Bee Farming – How to Start Honey Processing Business
Rent Out Costume for Shows
Another superb way to make money without a job is to rent out costumes for Halloween and other such events. They are a great success in school neighborhoods.
Even if you do not have money to buy costumes, you can get money help from people. The cost of the costume can be recovered in just 6-7 rentals. You can then easily pay back lenders and whatever you earn from then on will be your profits.
It is a perfect part time side business that can be easily run from home. You can also list your rental stuff on websites like Loanables.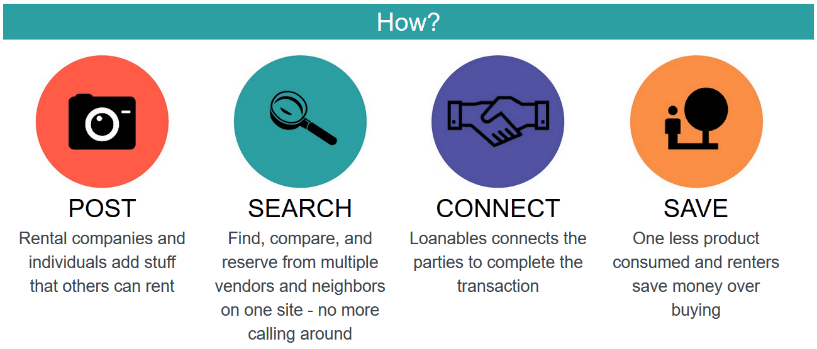 Home Based Work Options
You need no longer be confined to a cubicle or a 9-to-5 schedule. With these work from home options you can carry out doing a regular type of job according to your convenient timing and from the comfort of your home.
Explore Part Time Work from Home Possibilities
If you are a teacher or a lawyer or an accountant you can continue to pursue your profession despite change in your work schedule. If you need to take care of kids at home or an elderly person, you can do that while still working.
All this is possible due to job sites like Flexjobs which post part time work from home job requirements. Jobs such as curriculum developer at Chamberlain University to social media manager jobs are posted on the site.
Now work at home and create a perfect work life balance for yourself.
Write Greeting Cards
Make money without a job by writing greeting cards at home. If you have writing skills and are artistic, you can write greeting card and submit your entries to various companies.
According to PennyHoarder, companies pay to the tune of $50 per greeting card submission. The Blue Mountain Arts Company also holds a poetry contest twice every year. Winners get $300.
Now work at home and churn up some fabulous poetic content and make some extra money.
Must Read: 10 Effective Ways to Turn Your Business Idea into a Startup
Telecommuting
Forbes has recently published a list of 100 companies offering telecommuting jobs. Now you need not travel to your work location in order to hold a job. You can work from a remote location every day using the internet and mobile technologies.
It is one of the best ways to make money from home. Industries that offer such work opportunities are Information technology, finance, health care and customer service.
Companies posting telecommuting job range from Amazon to the United States department of Agriculture.
Become a Painter
Use your skills as a painter and make extra money from home. Sell your paintings online or through offline exhibitions and art shows.
New York Foundation for the Arts is one such site where you can find information about places where you can showcase your artwork. It also provides information about any workshops taking place. NYFA also offers $650,000 in cash grants.
The American Craft Council site is another place to look out for ways to market your talent. It also has an emerging artists program for new artists which help them in establishing their careers.
Work as a Calligrapher and Typographer
People with good handwriting can make money without a job by working as a calligrapher from their home. By lettering cards, invites and nameplates they can use their skills and earn some extra bucks.
You can find work opportunities on job portals like upwork or you can do self- promotion on social media. It is a career path where referrals get you major chunk of your work.
People can get paid up to $5 per card. If you find lettering invitation cards to be a bit tedious you can look for more challenging work opportunities as a typographer. Convert your lettering into digital fonts and work with graphic designers and earn more.
You May Like: A Complete Guide on How to Start a Dairy Farm Business
Graphics Designer
Now you can earn more than $20 per hour by working as a graphics and logo designer. You can earn extra income from home by developing design and layout for magazines and advertisements.
By becoming a member of the society for experiential graphic design you can get connected with people in this industry working all over the world. You can also get information about various work opportunities here.
Graphic designing is a skill that can even be self-taught. You can make use of the various online resources and learn the skill and start applying for work opportunities from home.
Design Products
An awesome way to make money without a job will be to sell the design you made in your spare time. If greeting cards is for scribblers, then designing products is for doodlers.
One such site that offers to take your design submissions is Azeeda. You can submit your design ideas and if they like it they will use it on their various products ranging from rubber stamps and buttons to guitar picks and keyrings.
If a product with your design sells, then you would be paid a commission. What's more the copyright of the design will remain entirely with you.
Web and Application Developer
Internet and smartphones have opened a range of work opportunities for people who are technically inclined. You can easily learn new coding languages and start developing websites and mobile applications for people.
It is one of the most lucrative ways to make money without a job. This work pays quite well too. You can expect to earn more than $60,000 annually as per the Bureau of labor statistics.
You can search for freelancing opportunities on sites like monster.
Social Media Consultant
You can collaborate with other businesses and manage their social media accounts. As a social media consultant, you will need to know about various social media and what type of content works on each one of them.
Another way would be to work as a freelancer with advertising agencies where you would be required to handle multiple clients' social media accounts.
Job opportunities can be found on freelancing work portals like CareerBuilder. Since most of the work can be done remotely with an internet connection and phone, it is one of the easiest ways to make money online without investment.
Read: 10 High Profit Food Business Ideas with Small Investment
Sub-Contractor
Subcontracting work helps you make money without a job. You can find subcontracting opportunities in fields like content writing or mobile application development.
Once you have established yourself in the writing or development business and find too much work coming your way which you cannot handle alone you can subcontract.
Subcontracting frees you from the hassles of employing people to do your work. You can open your own subcontracting business and outsource the work. You can find a great number of freelancers in this field on portals like Freelancer.
Investment Manager
If you are thinking what jobs makes the most money then a financial planning job certainly makes the cut. With increasing population and workforce, personal financial advisors have become a must.
With complicated tax laws people need professionals who can make sound investment decisions for them. Hence the demand for such planners increases. In fact, as per US labor statistics the growth in this field is estimated to be an above average figure of 15%.
If you hold a bachelor's degree you can increase your work prospects by adding a financial certification to your profile. You can get more information about such certifications on the certified financial planner site.
Catering
Now you can use your excellent cooking skills to make money without a job. Start your own catering service and generate extra income.
In order to start you will have to find a cooking specialization. Will you be serving buffet food or particular regional food? Find your niche and work accordingly.
Market your business through both traditional and digital means.
The biggest advantage of this business is that it does not hold you to regular job timings. You need to mostly work on evenings and holidays.
Makeup Artist
Another way to earn extra income is by becoming a makeup artist or hair stylist. In order to start you will need to be a cosmetology graduate. You can get to know about various cosmetology programs on the American Cosmetology Schools site.
Enjoy the benefits of flexible timings and working from home by becoming a licensed cosmetologist. In order to start work you would need some licenses depending upon your state's legislation. Learn more about them on the National Council of Cosmetology website.
Check Out: How to Start a Coworking Space Business
How to Earn Money Online From Home
Use the internet to its fullest and earn money online from home. These options do not require any specific skills and help you make money without a job.
Make Money on YouTube
One of the popular online means to make money without a job is through YouTube videos. But how do Youtubers make their money?
To start with, you need a channel on which you can upload your videos. Once your videos become popular and gain a substantial subscriber base you can think about monetizing your videos.
Monetizing videos means that you allow ads to be displayed on your videos.
But, what is this substantial subscriber base and when does YouTube start paying you. As per the YouTube creator's academy once your subscriber base has reached 1000 and number of watch hours equal 4000, you get paid.
Youtube pays you money for each ad click and view.
Become a Blogger
Making money online through blogging is somewhat similar to earning money from YouTube videos.
You need to start your blog and create some useful content. Once the content becomes popular and starts gaining traffic you can earn money through it in different ways.
GetThatRight has summarized most of the income streams of blogging. Some income streams that are used more than others are advertisement and affiliate marketing.
You can get ads on your blog through the Google AdSense. You can also put affiliate links on your blog and earn money when a visitor clicks the link and makes a purchase.
Take Online Surveys
Make money on the internet by taking online surveys. There are various sites on which you can register and take as many surveys you want. The sites offer cash rewards, vouchers, and gifts and so on.
eMoneyIndeed has listed some reliable and legitimate websites from which you can earn money by participating in their surveys. Some sites are Swagbucks, Vivatic and OnePoll.
Though taking surveys might sound a bit tedious, it never hurts to make extra cash by utilizing your free evenings. Some surveys take hardly 10 minutes of your time.
Also See: How to Start a Mushroom Farming Business in 12 Easy Steps
Participate in Online Quizzes
This is a new concept that is trending these days. Many of you might wonder how to earn money online through quizzes. Well, if you have good G.K. then you should definitely try your hands at this idea.
Quiz sites like Givling pay you if you answer questions of their quiz correctly. You can play individually or with other members as a team.
There are also apps like HQ trivia which you can download on your mobile phones. This quiz app asks a dozen questions daily. Those who answer all the questions correctly receive prize money.
Quiz websites and Apps make it possible for you to make money without a job.
Search the Web
One of the easiest ways to get paid online is to do something that you enjoy doing almost daily and that is surfing the web. Sites like Inboxdollars pay you to search the web.
These sites have clients who want to increase the visibility of their websites and increase traffic. Inboxdollars would then pay you to search their clients' sites. It even pays you to sign up with them.
Other such sites are swagbucks and qmee.
Then there are Microsoft rewards too for using Bing instead of Google as your preferred search engine.
Test Websites
Make more money online by testing websites. Websites like Usertesting and Whatusersdo pay you $10-$15 for each testing session.

In order to get the testing assignment, you need to register on these sites and whenever there is any work you will be informed via email.
Each session might last 20-30 minutes and sometimes you are video recorded testing the website. Usertesting pays you once you complete testing and send your feedback.
Other websites might pay only when they receive feedback from their clients. It is one of the easiest ways to earn money online in your spare time.
You May Like: How to Start Hydroponic Farming Business
Become an Affiliate Marketer
If you have a website of your own you can earn money by becoming an affiliate marketer. People have been known to ditch their full-time jobs after becoming a successful affiliate marketer.
In order to get affiliate links, you can visit affiliate network sites like commission junction. You do not just get paid for purchases people make after clicking on your affiliate link but also when they fill contact forms on the affiliate's site.
You also get paid for just redirecting traffic to a particular website. With the right strategy you can make money without a job through this type of marketing.
Assist Virtually
Virtual assistants are the new age secretaries. The best part is that you need not be tied to a single VA job to make money. You can do virtual assistants work remotely from your home in addition to pursuing another career and also as per your schedule.
It is one of the best ways to make money without a job. You might be required to respond to emails, provide some customer support, manage calendar, proofread work and so on.
The international VA association website can help you learn more about the work and the opportunities associated with it.
Write and Publish an eBook
Writing an eBook is not as difficult or daunting as it might seem. Some eBooks are as small as 7000 words and can be written in a few days' time.
You can even get someone else to write the book for you. The important thing is finding the right topic to write upon. You will need to research before you get started. Find a niche topic that is in demand.
Next you can publish the book and sell it online. Wikihow has detailed the whole process right from writing an ebook to publishing and selling it.
You can earn from a few thousand dollars to much more from the sales of the book. Ebooks help you make money without a job in a simple and effective way.
See: How to Start a Spice Processing and Packaging Business in India
Post on Forums
Forum posting is definitely an easy money job as it just requires you to register on the sites and participate in forum discussions.
Sites pay you per posting but the payment might also depend upon the quality and quantity of postings done. Some sites might require you to post at least a couple of hundred times before you can cash out.
The idea behind such type of paid postings is to increase the reach and popularity of new forums. There are also sites like paidforumposting which keep you updated about new posting requirements.
MoneyPantry has listed some sites which not only solicit direct paid posting but also sites which connect you to such sites.
Earn as a Beta Tester
People create new products, apps and video games which they need to test before releasing. This type of final testing is called beta testing. Companies prefer them to be done by the general public rather than their own testers to get genuine feedback.
Websites like Erlibird list out beta testing jobs available. You can register on the site and apply for the jobs.
You can earn $10 or more per testing job. It is one of the easy ways to make money on the side. You can do this in your spare time and earn some extra cash or reward points or even products.
Start an eCommerce Site
Open a dropshipping ecommerce site and make money without a job. In the dropshipping model you need not worry about stocking the items and delivering them.
In this model you build an eCommerce site which has details about the products you are selling. You will need to collaborate with the sellers/suppliers of these products and get them shipped directly to the customers.
You earn money from the difference in the price the seller is quoting you and the price you list on your website.
In order for this model to work you will need to find niche products and suppliers from around the world who sell them cheap. For this model to start paying you, it might take some time and real hard work.
Own a Comparison Site
Comparison sites help buyers make informed decisions. They compare features and prices for products and list them on their site.
Some examples of comparison websites listed on Shopify are pricegrabber and nextag.
In order to build a comparison site, you can hire a programmer or if you have coding skills, do it yourself. You would first need to build an attractive web interface. Next you will need a script to make a comparison search engine. You can use readymade scripts as well.
Price comparison sites help you to make money with no job through ads, affiliate links and product reviews.
Write an Online Guide/Tutorial
The market for e-learning is ever growing. People search the internet to learn new software or even a new recipe. You can now create your own online guide or tutorial and earn some passive income.
You can do some research and come up with niche topics for such courses. Then use your knowledge and experience to come up with quality content that is relevant and useful to others.
Though it might require some work initially, it is one of the good ways to make money on the side in the long run.
Must Read: How to Start a Parking Lot Business
Sell/Pawn and Get Money Fast Without a Job
Other ideas for passive income streams would be to sell stuff. It could be things that you owned previously or even virtual things. These are also some quick ways to make money without a job.
Sell Used Stuff
One of the ways to make money fast without a job is to sell used items through a garage sale or flea market.
A garage sale does not require any rental space to set up your items. You can sell stuff like used clothes, books and so on.
If you want to explore a wider market, then you can take a space for rent in the flea market. Some popular items that are sold on this market are jewelry and furniture items.
For an even wider customer base, list your items on ebay.
Sell Blood Plasma/Hair
Now make money without a job and feel good and noble while doing so.
There is a great demand for blood plasma as it helps make products for people with clotting diseases. You can sell your blood plasma every 28 days that would make it 13 times in a year according to the American Red Cross.
In order to find licensed donation centers, you can visit the plasma donation site. You can also make hundreds of bucks by selling your hair. The amount would depend upon the quality and quantity of your hair that you are selling.
If you are looking for some quick ways of making money on the side, you can definitely explore these options.
Pawn Your Things
When you are unemployed you are faced with the question- how to make money fast without a job, multiple times. Well, you can try varied options to make some quick bucks. There might be stuff in your closet that you can offer in exchange of money.
But if you do not want to rent or sell them, you can pawn them. Pawning not only helps you to make quick money it also helps' you to retain the ownership of the item.
Some best items to pawn are Jewelry, battery operated tools, expensive equipment and bikes.
Once you have pay back money, you can claim back the items.
Related: How to Start a Hot Air Balloon Ride Business
Sell Virtual Real Estate Property
Fortune has listed Anshe Chung as the first virtual millionaire. Chung who in real life is called Ailin Graef made millions of actual money by trading in real estate in the online game Second Life.
You too can make some real money by playing online games and buying/selling game properties like building and weapons.
Other than Second Life, games that provide you the platform to trade are Team Fortress 2 and Entropia Universe.
Now, make money without a job and have fun too while doing it!
Sell Domain Names
Other virtual properties that you can sell and earn extra income are domain names and websites.
Domain names can be bought from the website GoDaddy. Buy domain names that are popular and keyword centric. Use Google's keyword planner to find the right keywords for domain names.
You can also sell your websites once it has gained good incoming traffic.
All your online resources like apps, domain names and websites can be sold on Flippa. Flippa has largest number of registered buyers and is a trusted name in this field.
Side Hustles to Make Money
If you have time and can put in some effort, then you can start your own small side businesses selling things you made yourself. They could range from soaps to vegetables. These are some great ways of generating income without a job.
Make Soaps/Candles/Jewelry and Sell Them
There are small things which you can make and sell that will help you make money without a job. These things include soaps, candles and trinkets.
You can learn soap making from the Handcrafted soap and cosmetic guild online.
Read the blog on Shopify to learn all about the jewelry making business.
Once you have gained enough confidence in your skills, you can start marketing and selling your stuff.
You can sell your stuff through online stores like Cratejoy and Etsy
Grow Vegetables and Sell Them
Apart from being a pastime and hobby, gardening can now help you to make money without a job. Learn about the various profitable vegetables and plants that you can grow in your garden and sell.
Green leafy vegetables, tomatoes, beans and radishes are known to profit you more than other vegetables.
You can sell the vegetables in a farmers' market, roadside stand or directly to customers. Most of your sales will depend upon word-of-mouth marketing of your stuff.
You can also use the community supported agriculture database to connect to consumers directly. You can get more information about CSA on the National agriculture library.
Check Out: How to Start a Home Staging Business: Become a Home Stager
Run a Mobile Dry Cleaning/Laundry Service
You can also make money without a job by running a mobile dry cleaning or laundry service. This project might require some initial cash. If you do not have sufficient funds, you can get money help from people.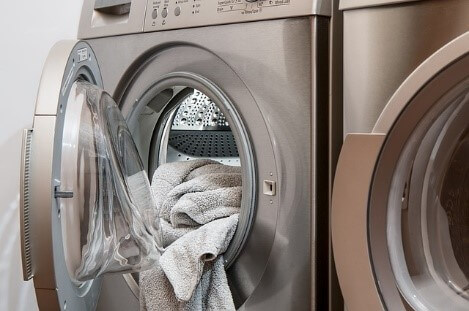 In order to lower the startup cost, you can rent some equipment instead of buying them. Marketing the business using social media would also be an economical way of advertising your business.
You can become a member of the National Cleaners Association and get information about the latest trends and techniques in the industry. They also run a training program for newcomers in the business.
Easy Ideas to Make Money
Few things require very little time and effort. They can even be clubbed alongside your routine work. Running errands, doing small gigs are some of the best side jobs for extra money.
Do Small Gigs Online
Sites like Fiverr have opened a whole new market place for people to make money without a job. Though the gigs on Fiverr are for small amount, doing many of them in short period will help you to accumulate a decent sum.
Some gigs posted on fiverr are writing content, offering social media marketer service, researching or even making digital drawings.
Other site similar to fiverr is peopleperhour.
Run Errands for People
If fiverr deals with more of virtual work that can be done by sitting at home, sites like Taskrabbit get you work that involves outdoor tasks.
There are many people who are unable to do grocery shopping or pickup laundry due to time or health constraints. These include new moms or the elderly. These people are willing to pay others to run such errands for them
You get to know about such tasks through websites like Taskrabbit and Postmates. If you can do them, you pick them up and get paid. It is one of the easy money jobs that you can do as per your convenience.
Be a Part of a Clinical Trial
Advances in medical science would have not been possible if people didn't become part of clinical trials. Such trials generally study the impact of some medicines on people. And they help you make a lot of money too!
Use this opportunity and make money without a job by becoming a part of such trials. But before you decide to do that, make sure you know what exactly you are getting yourself into. Apply for legitimate researches only.
You can look up the U.S. National library of medicine to know about such researches.
Also Read: Top 12 Profitable Kids/Children Focused Small Business Ideas
Become a Street Performer
Making money on the side need not be all work and no play. Become a street entertainer and earn money while you have fun too.
Identify your skills and use them to entertain people on streets and get paid in return. You can do juggling, singing or magic acts.
Before you start, plan your act properly and choose an appropriate setting for your performance. Choose places where people commute on foot only. Choose lunch timings on weekdays or evenings during weekends when most people will be out.
Become a Mystery or Ghost Shopper
Mystery shopping might not pay that well to be able to pay your rent or bills, but it is definitely an enjoyable way to earn some extra bucks.
As a mystery shopper you will be required to visit a shop, car dealerships or movie theatres and provide feedback about your experience.
Mystery shoppers are generally paid a small amount of $5 for one feedback. But it gives you an all-expenses paid fun experience.
Just make sure that you land the right kind of companies for mystery shopping. Refer the Mystery shoppers' association website for more details on legitimate work opportunities in this area.
Earning Money Without Being Employed
With so many apps and websites helping you network with different employers, you can easily make money without getting a real job.
Work as an Uber Driver
This is one of the best money making ideas that lets you make money without a job. You just need your driver's license, car and mobile phone.
Download the app and get started. Whenever you want to work you switch on the app and start getting driving assignments. Once you switch off the app, you are no longer obligated towards any Uber work.
You need to sign in on the Uber website to know more about any specific requirements related to a state.
You May Like: 20 Home Based Small Business Ideas for Introverts
Sell Your Photographs
Working as a freelancer photographer is a great way to make money without a job. Even companies today prefer to hire freelancers rather than keep employees.
You can learn the following technologies to help you get better assignments:
Adobe Aftereffects
Adobe Photoshop
Apple final cut pro
Find freelancing assignments through the following sites:
Photography-jobs.net
Thecreativeloft
Getphotographyjobs
Look up the American society of media photographers to learn more about freelancing photography. Generally, photographers are paid nearly $16 per hour.
Pet Sitting
If you are an animal lover, then taking care of pets is one of the great ways to get money without a job. As a pet sitter you will be required to take care of pets when the owners are not home.
Pet sitting requires feeding, brushing, playing and also sometimes staying the night in the pet owners' house. Pet sitters are generally paid quite well for each sitting.
In order to know more about this business and the opportunities available in your area you can look up the National association of professional pet sitters organization and the United pet sitters websites.
House Sitting
House sitting, though not very lucrative to make money without a job, helps you find free accommodation for some time. As a house sitter you will be hired to take care of the house when the owner is away. This could mean months of free housing.
In addition to saving on your rent you can also make extra bucks by just sitting in the house. You can continue to earn through other income streams that do not come in between your house sitting work like taking online surveys and so on.
You can visit the MindMyHouse site to find house sitting opportunities.
Delivery Driver
Make money without a job by signing up for the UberEATS app.  UberEATS and similar apps like DoorDash and Postmates allow you the flexibility of working at your convenient times.
Once you fulfill their eligibility requirements and sign up you will receive delivery requests. Apart from their delivery rates you also get to keep 100% of the tip amount if any.
You can turn off the app to stop the delivery requests.
The UberEATS delivery drivers can make up to $12 per hour which is quite close to the national average rate of $13 for permanent delivery drivers as per the Pay Scale website.
Related: Ice Cream Manufacturing Plan: Starting an Ice Cream Making Business
Translator
Your knowledge of languages other than English can help you make money without a job.
Work as a freelance translator or interpreter and earn at the rate of $22 per hour. Translator and interpreters can earn more than $45,000 annually according to labor statistics.
There are more than enough opportunities in this area and you can easily find assignments on sites like Indeed.com.
You can learn more about this profession from the American Translators association site.
Dog Walker
Another way to generate more income is by walking dogs. Dog owners have increased who want someone to walk their dog when they are working.
Dog walkers are paid in the range of $13-$16 per hour as per Pay Scale. Now you can easily make full time income without a job that would help you to pay your bills.
Another upside of the business is that you need to work only a few hours a day. Once you start to get more assignments, you can even employ others to work for you.
Cleaner
By working as a cleaner, cleaning houses and even at times offices, is a good way to make money without a job. Cleaner's wage rates vary depending upon the demographics of the area.
Hence it would be a good idea to study your local demographics before starting work as a cleaner. You can take help from the census data published by the government.
If the locality has many working people around, then your chances of getting good rates and lots of assignments are pretty good. But if your area houses more business establishments than households, then you might consider cleaning offices too.
Read: How to Start a Lawn Care Business with Minimum Investment
Online Tutor
Tutoring students is a traditional job type. But it no longer needs to be carried out in a traditional setup. Now you can earn money without a traditional job through the internet.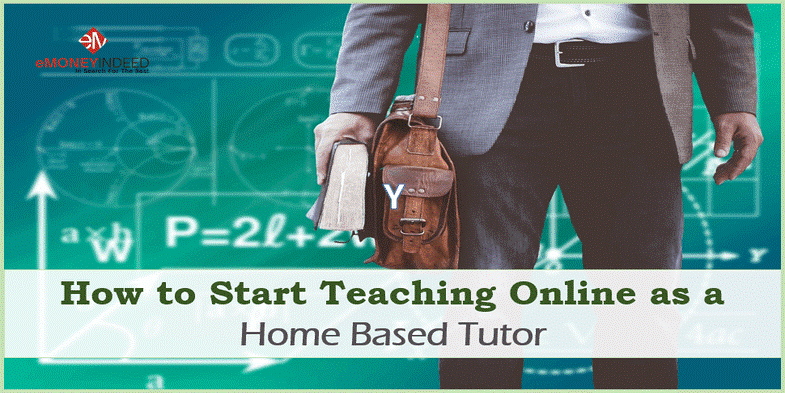 You have various websites like Chegg and TutorVista which provide you the online platform for tutoring students in various subjects. You can apply on them and get instant tutoring assignments.
The money you will make will depend upon your skills and the subject you are teaching. Sometimes what you make annually is equivalent to a full time pay and helps you pay most of the bills.
Plan People's Travels
Planning people's travel can be started as a small business from home that helps you make money without a job. You can set it up without the need of any initial capital.
Find out about the rules in your state and make a plan. You would be responsible for making bookings for others and planning their travel itinerary.
You can get clients by marketing yourself on the social media. To know more about the various opportunities in this area, you can take help from the American society of travel agents website.
Start a Notary Service
If you are interested in making money on the side you can get trained to become a notary public.
Though you cannot depend upon your notary income to make a living but you can make enough from it to pay some bills. Notaries are paid a per page rate or per assignment rate if it requires traveling.
You would need to complete some training and pass exams in order to become a notary public. The requirements of each state differ hence you can look up the National Notary Association website for more information.
Start Activity Classes for Kids
One of the best ways to make money without a job is to start activity classes for kids at your home. It does not require any training or professional degree courses to start a class.
You can take help from the plethora of resources available online and plan activity sessions for kids. It is a good way to earn extra income if you can manage kids efficiently.
Also See: How to Start a Candle Making Business at Home: Startup Guide
Best Ways to Make Passive Income
Other interesting sources of income are the passive income streams. They do not require any active participation from your side and can be conducted alongside your daily routine.
Install a Vending Machine
You might think that most of the profitable places for vending machines are already taken. But if you research well, you can find areas where there is still a need for a soft drink or a chocolate vending machine.
Look for buildings that have small businesses running and have many workers that require a vending machine. Once you find the right place for installing the vending machine, the rest is quite easy.
You just need to refill the machine according to demand and cash out on a regular basis. It is one of the good ways to make money on the side.
Earn by Reselling
Reselling can help you make money without a job that would be enough to make a living. You just need to find a niche, plan carefully and act quickly.
There are many success stories of people earning quite well by reselling through the Amazon's Fulfillment program. With a combination of cash rewards, buying cheaply from wholesale and retail stores and timing the sales right, you can earn thousands in profits.
Make Money from Ads on Your Website
As a website owner you can earn by selling ads space on your website or applying to Google Adsense.
It is one of the most passive ways to earn money online.
Through Google's Adsense, ads will be published on your site which are relevant to your site's content. Which ads will be published is taken care by Google. Once the viewer clicks the ad, you get money.
If you want to choose the ads, then you can market your website's ad space on buysellads website.
Become a Member of a Focus Group
Similar to online surveys are focus groups. Except that they are not always online and pay better than surveys.
You can make money without a job by becoming a member of various focus groups. You can find reliable focus groups on the focus finder site. Other sites which offer such opportunities are Focus groups and 20|20 Panel.
According to the information given on these sites a participant of a focus group is paid in the range of $50-$150. Sometimes in order to participate you might be required to do a bit of traveling. Other times it can be done over the phone too.
Check: Top 11 Best Self Employment Ideas in India with Low Investment
Participate in Mock Trials
Earn extra income by becoming a mock juror. You can sign up for mock jury duty through websites like eJury or Online verdict.
The work is similar to that of a real juror except it is a trial setting for the lawyer working on his case. A mock jury helps him prepare his case in a better and effective way.
The rates vary for different sites. You can get paid in the range of $10-$50.
You can also sign up for real jury duties through sites like Sign Up Direct. The payment is much better ($150) but might require traveling.
Exercise and Earn
There are a couple of ways to keep yourself in shape and earn while doing so.
One of the traditional ways is to become a gym instructor or yoga teacher. You can contact your local gymnasium for work opportunities.
Another way to stay fit and make money without a job would be through apps like PACT. These apps pay you when you exercise. You can find similar kind of offers on other websites too like Charity miles or Dietbet.
According to TechCrunch, you can earn money in the range of $0.30-$5 per week through the Pact app. It certainly looks like a healthy way to make some extra money.
You May Like: Cashews Cultivation: How to Start Cashew Farming
Best Side Hustles to do Outdoors
Many ways described till now that help you to make money without a job are either passive in nature or require you to use internet or work from home. Below are described some income ideas that would take you outdoors and may be help you to socialize.
Public Speaker
If you are the kind of person who has good knowledge on various topics and is able to present them in an engaging manner to the audience then you can look for paid public speaking assignments.
The fee in this field varies and depends upon various factors. It would depend on the occasion and organization whether you are speaking at a college function or at a trade seminar. It would also depend upon your qualifications.
Find out about the local rates around and fix your fees accordingly. You can look for public speaking opportunities on the toastmaster international organization website.
Disc Jockey
Disc Jockeying can easily help you to make money without a job, though not much initially. As a newcomer DJ it will take some time to find high paying gigs for you.
You can start by performing in personal events like weddings and parties. You can also collaborate with a radio station and offer to become a part of their mix shows. Later on, you can become part of night clubs that offer better pays and work opportunities.
Read: 12 Top Part Time Jobs for Retirees: Cool Retirement Jobs That Pay Well
Event Planner
Event planning is not that difficult for those who are resourceful and organized. If you think you can handle all the details related to an event, then you can make money without a job by just managing events.
You can take help from online resources such as the National association for events and Association of bridal consultants.
There are also various tools available that can provide you with readymade checklists.
You can start by helping others plan their events and then slowly build it up as a professional career.
Seasonal Decorator
Earning some extra money by decorating homes and offices for special events, festivals and holidays is a great way to make money without a job.
It does not require any special educational qualifications or work experience. You just require some tools to get started. Most of the decorative stuff is provided by customers.
You can look for work assignments either on various job portals or decorative companies' website like the American Christmas.
Snow Removing
Snow removers work in similar fashion as seasonal decorators. They get work only during a particular time of the year.
You can generate extra income by working as a snow remover during winters. If you have some cash, then you can buy equipment and work more efficiently.
Otherwise you can do it manually. You can easily work over the night or during the weekends and make some extra money.
Read: Step-by-Step Guide for Entrepreneurs Looking to Start a Business
Caregiver
Caregiving could help you make money without a job by looking after the elderly for few hours a day.
It might include many activities depending upon the requirements. From providing simple companionship of few hours to a full day activity ranging from cooking, feeding, bathing and so on.
You can find many caregiving assignments posted on Care website. The rate generally ranges from $10-$15 per hour.
How to Make Money Doing Nothing
You can club the following two with other income options and make money without a job. You are not required to do anything for them to work.
Earn from Price Drops
By installing the app earny and linking it with your debit and credit cards you can now make some extra money. The app links your amazon accounts and mailbox and gives you cash back on items whose price has dropped.
The app simply checks your online purchases and if it finds lower prices, you will get refunds.
Use Cash Back Offers
Some free ways to make money is to use ebates, swagbucks and credit card cash back offers.
Ebates and Swagbucks offer you cash back when you do online shopping.
Nearly 50% of credit card companies offer rewards in the form of cash back. You can research and find some great credit card combos for your regular purchases.
Check: 10 Clever Ways to Keep the Kids Busy When You Work from Home
Wrapping Up – How to Make Money Without a Job
So, if you have been wondering what can I do to make money without a job, you have your answers listed above. You can either take up one option that pays well like investments and earning through rentals or you can combine various options to get a high sum total.
Depending upon your requirements and availability of time and money you can choose options most profitable to help you earn well even without a job.