How do I start a Microfinance Company in India? Know all about launching your own Finance Company.
Owing to the diverse economical status of the country, starting a finance company in India is one of the best ideas. There are ample evidences of scores of Indian finance companies beginning as a small startup and making their way to prosperity and fame within a very short span of time.
The promising lending business is not new to the market but has been a boon for people belonging below poverty line. The reputed banks often do not guarantee loans to the people who are financially not stable, and this is where the microfinance companies come to the rescue.
Small finance companies often target the isolated villages and economically backward sectors and provide the necessary profits similar to a mainstream bank. One of the prime benefits of micro finance to the customers is insurance.
Must Read: Top 10 Microfinance Companies in India: Best MFI Guide
Besides, the Indian finance companies also provide personal debit cards, credit cards as well as a savings account for the benefit of the customers.
There are several types of finance companies in India which are completely functional and have gained considerable fame in the past years. Hence, if you are thinking about the bigger picture and willing to start a finance company in India, here is a quick guide to help thoroughly in the process.
Types of Non-Banking Finance Companies in India
There are various types of Non-banking finance companies (NBFC). The companies are basically distinguished on the basis of depositing and non-depositing Non-banking finance companies. They are abbreviated wisely as NBFC-D and NBFC-ND respectively.
Under these, there are Systematically Important Non-banking finance companies which are known as NBFC-NDSI. The finance companies in India which are included in the Systematically Important sections are known to have an average capital of INR 100 crores.
The other types of finance companies in India under the Non-banking finance companies (NBFC) are:
Asset Finance Company (AFC)
Investment Company (IC)
Loan Companies (LC)
Infrastructure Finance Company (IFC)
Systemically Important Core Investment Company (CIC-ND-SI)
Infrastructure Debt Fund (IDF-NBFC)
Non-Banking Financial Company – Micro Finance Institution (NBFC-MFI)
Non-Banking Financial Company – Factors (NBFC-Factors)
Steps on How to Start a Finance Company in India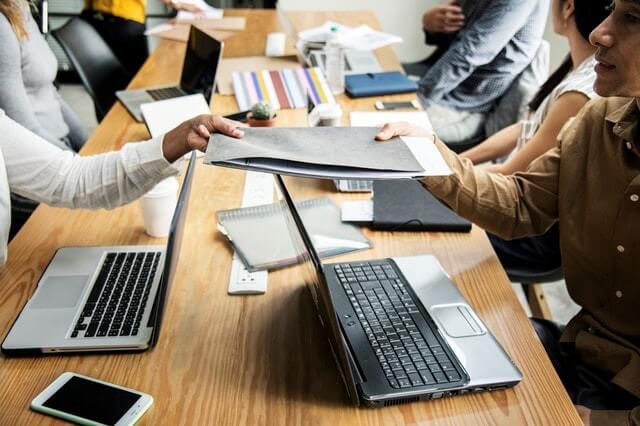 The Beginning (Starting a Finance Startup)

Once you begin to start a finance business, the primary requirement is thorough research. Do not step in the market before completing your research about the types and formats of the various finance companies in India.
Know about the advantages and disadvantages of each company and strategize your business plan accordingly. Besides the microfinance companies, there are various other banking options available such as:
Non-banking finance companies in India
Profitable finance companies in India
Nonprofit finance companies
Nidhi Companies
Trusts
All the above-mentioned microfinance companies have their specific requirements which needs to be duly fulfilled. The microfinance institutions have their own set of rules and registration procedures.
Apart from the various services offered, these companies are known to charge a higher rate of interest for loans offered by the mainstream banks. However, the rate is not higher than the private banks and are hence beneficial to the people.
Also See: 10 Top FMCG Companies in India
Get a Finance Company Registration
Getting a finance company registration is the most important step for starting a finance company in India. Specific requirements are listed for the various types of finance companies.
After you choose the field of your business or startup, whether private or public, you have to apply for a registration on their online website. The applicant needs to match the requirements stated under Section 45-IA of the Reserve Bank of India Act of 1934.
Henceforth, the license for finance company registration in India has to be obtained from the Reserve Bank of India or the RBI. Since it is the centralized mode of bagging the registration, the process might take 5-6 months to get completed.
However, as per the rules stated by the Indian Companies Act of 1956, the NBFC companies operating under public liabilities are required to have a minimum capital of INR two crores. Whereas, for the microfinance companies in India, the minimum capital stated under the act is INR five crores.
Once the license is obtained, the company will now be able to acquire stocks and shares, provide loans, sell insurance policies and serve like any other bank. Nevertheless, the company will have to face limitations regarding foreign exchange.
Analyze the Basic Requirements and Investment
Once you apply for the registration procedure, you will be left with ample time to plan your business according to the needs and requirements.
Know the fields where you are eligible for spreading your working niche. Develop a strategical approach and jot down the list of things you will be needing. Beside every point, mark the estimated cost required so as to get an idea of the necessary investment.
Since you are eligible for operating from anywhere in India, be clever to decide the office location and space for your microfinance company in India.
Henceforth, sum up the utilities required from computers to WiFi connections, banking links, etc. Decide the number of employees that should be appointed primarily. Smartly calculate the wages and salaries and keep a flexible margin for the same.
Check Out: Top 10 NBFCs in India (Non-Banking Financial Companies)
Think Whether You Need a Business Partner
Spend a considerable amount of time deciding whether you need a business partner or want to run the personal finance business on your own. It is a very crucial decision as it incurs on extreme trust and liability of the partner being involved for the purpose.
The requirement of business partners depends on the finance business. For example, a mortgage broker acts as a mediator in borrowing exchange consumers when you start a lending business.
Do not be quick to hire someone for the work and take thorough interviews for the position. Decide on the commission rate and check their expertise in the field. Also, do not hesitate to ask them for a detailed report of their past work.
Develop a Marketing Strategy
If you are thinking about spreading your idea of finance company in India via online marketing strategies, then the very first requirement is a high functioning website. The website should be technologically advanced and capable of responding quickly to the customers needs and queries.
It should have a separate home page and "About" section explaining the company's motives for the future. In addition, detailed information should be given about the banking policies as well as the insurances offered.
The next step is marketing through various popular social media platforms. Hence, this will incur an additional investment as well. If this seems a little difficult, do not worry as there are ample marketing agencies willing to do it all for you.
The stronger your marketing game, the better will be your approach towards success.
Keep a Close Look on Your Competitors
Since you are new in the market and are about to start a finance business, be prepared to welcome competition from the very first day. Henceforth, research is very essential in this field.
Do not underestimate the small finance companies and keep a close look on the companies that might emerge as your biggest rival. Check how they operate and pick up their loopholes.
You will never want to garner unhealthy rivalry in the business before stepping into the market, therefore, the best strategy is to befriend them beforehand.
Research the market thoroughly. An idea will only flourish completely once you are already prepared for the pros and cons of the market and have prepared yourself accordingly. Not just the existing ones, the company has to be prepared for the probable difficulties that might come in the way.
You May Like: My Credit Score: Why Good or Bad Credit Scores Matter
Expand Your Network
You need to spread the word about launching your own finance company. Once you start your finance company in India, you need to give it ample time to grow and thrive.
Take time and preach about it in the local communities. Attend meetings and local events and organize press releases for the same. Distribute leaflets that should be enriched with services offered and why customers should choose your microfinance company.
Do not be overconfident about your financing ideas. Always know that there are companies working better than you and you have to outdo them all. Research before taking any step while launching your finance business in India. If required, hire more people who can enlighten you about the marketing strategies in the field.
Wrapping Up – Lending Business Startup

Launching your own finance company in India is one of the best start-up ideas to begin with. The lending businesses in India have quite higher chances of flourishing. However, you need to approach with a detailed strategy and develop your business plans accordingly.