Are you searching for a Muslim Bride or Groom but do not want to take the traditional route of matchmaking?  Well, Matrimonial sites for Muslims in India are the most latest and modern way of planning arranged marriages.
People who are planning to get married can now freely upload their profiles on these sites and can choose the right partner from not hundreds but thousands of options.
Matchmaking has never been so easier. With the advent of these websites for matchmaking in India, people are no longer dependent upon newspapers or matchmaking relatives. These websites have better reach and you can browse through the options from the comfort of your own home.
Read: Top 10 Best Matrimonial Websites in India To Find a Perfect Soul Mate
There is just one drawback of these websites. Many websites do not verify the details given in a profile. False information could lead to wasted time and effort. Hence, it is necessary to know which are the most trusted Muslim matrimonial websites in India?
Many times, people are not serious on matrimonial websites and use such sites as a dating site. The profile details are also not accurate or up to date. This poses a problem for people who are seriously using the website for matrimonial purpose. Use enough caution while using such websites and upload your profile only on the best and most reliable matrimonial websites.
So, what is the best Muslim matrimonial website in India? Here is a list of top Muslim marriage sites in India.
Top Matrimonial Sites for Muslims in India
MuslimMatrimony.com

MuslimMatrimony is part of the communitymatrimony group that also has websites like Bharatmatrimony, Matrimonybazaar, MatrimonyMandaps, elitematrimony and so on. It is one of the largest and most trusted Indian matrimony site for Muslim boys and girls.
Some amazing features of this website are:
It is the best matrimonial site for Muslim for free as it does not charge any fees for registration.
Millions of profiles available of all sects.
Serves NRI community too.
Lists matches of India and other countries.
Instant notification.
Relationship manager services available for those who would like assistance in searching for a match.
More than 140 offline branches across India.
MuslimMatrimony app is also available on Google play store and Apple App store.
Shaadi.com/muslim-matrimony
Shaadi.com/muslim-matrimony is one of the oldest matchmaking websites for Muslims in India. It was started in 1996 by Anupam Mittal.
Some interesting facts about the website are:
More than 3.5 million Muslim profiles on the website.
The website has a mobile app called Muslim Shaadi available on Google Play.
More than 6 lakh success stories of people finding their soul mates through this website.
Chat available on the award winning Muslim Shaadi messenger.
Rated the Best Matrimonial Site by Reader's Choice, New York Times publication.
Ranked in the top 50 Innovative Companies by Fast Company, USA.
Is regarded as the Most Trusted Matrimonial Brand by Brand Equity, India.
Nikahnamah.com
Nikahnamah is a Bangalore based Islamic marriage website. It is one of the leading matrimonial sites for Muslims.
Its features are:
Each profile on Nikahnamah is verified by a trained marriage consultant.
Each registered person gets a marriage consultant that helps to find a suitable Muslim life partner.
Various registration packages are available. Depending upon the package you choose you will be given a set of benefits.
It has its own mobile app called nikahnamah.com which is available on Google play store.
Nikah.com
Nikah.com is one of the best Muslim marriage sites in India. It was founded in 1998 and is quite popular among Muslims.
Caters to single Muslims, widowers/widows, divorcees.
The website claims that all the profiles are genuine and mobile verified.
You can search for a match by language, location or by specific keywords like "single Muslim".
The site has helped 4,78,400+ Muslim singles find their better half till date.
Muslim.Lifepartner.in
Muslim.Lifepartner is one of the largest Muslim matrimony sites in India. The registration is free and provides you access to a number of Muslim matrimonial profiles.
The site is safe and simple to use.
Premium membership allows you to communicate with other members of the site.
You can browse community wise like "Sunni Muslim", "Shia Muslim", "Bengali Muslim" and so on.
Relatives can also register and search for a suitable match for their sons and daughters.
If you find a site interesting then register yourself for free for a month on trial basis. After a month if you find the site meets your requirements then you can go for paid subscription and then avail the special features.
Jeevansathi.muslim-matrimonial
Jeevansathi.muslim-matrimonial is a great Muslim marriage site for Indian Muslims.
The site is owned by Infoedge.
Before the profiles are uploaded, they are 100% screened.
A verified seal appears on profiles for which documentation checks have been done.
Jeevansathi has 32 offline offices located all across India.
You can filter profiles by occupation and caste.
Saralmarriage.com
Saralmarriage not just provides an online platform for people to search for their soul mates, but also provides offline events where brides and grooms can meet each other. It is a marriage portal with a difference which provides solutions to relationship issues.
One of the best matrimonial sites to find Muslim brides and grooms.
Provides free registration through mobile numbers.
You can easily safeguard your profile through various privacy settings.
Saralmarriage also organizes a monthly multi-community offline event where prospective brides and grooms can meet each other face to face.
You can search profiles based upon age, language, city, occupation and community.
Muslima.com
Muslima.com is probably Muslims No. 1 matrimonial site in India and the world if you go by the number of users using it. The site has over 4.5 million users!
com is owned by CupidMedia which is a dating company.
It was started in 2006 and has members from USA, UK and many Asian and European countries.
Hundreds of success stories to its credit.
Though the membership is free there are two payment packages available, Gold and Platinum.
com does not routinely make background checks but does ask some form of identification verification from time to time.
Apart from the Matrimonial sites for Muslims listed above two more websites need special mention here.
PureMatrimony.com: One of the leading Muslim matrimonial sites world-wide. It is specifically for practicing Muslims and has designed compatibility questionnaire to help you find your perfect match.
Halfourdeen.com: Halfourdeen was started in 2010 by the famous Muslim-Iranian comedian Baba Ali. In a relatively short time this Muslim matrimonial service has become quite famous and has helped thousands of Muslims find their better half. Registration is not free and the site mostly caters to Muslims living in USA and Canada.
Always follow the safety rule of online social interaction: slow and steady wins the race. Take you time to know the other person, verify the facts and never ever do money transfers to people you have met on these sites.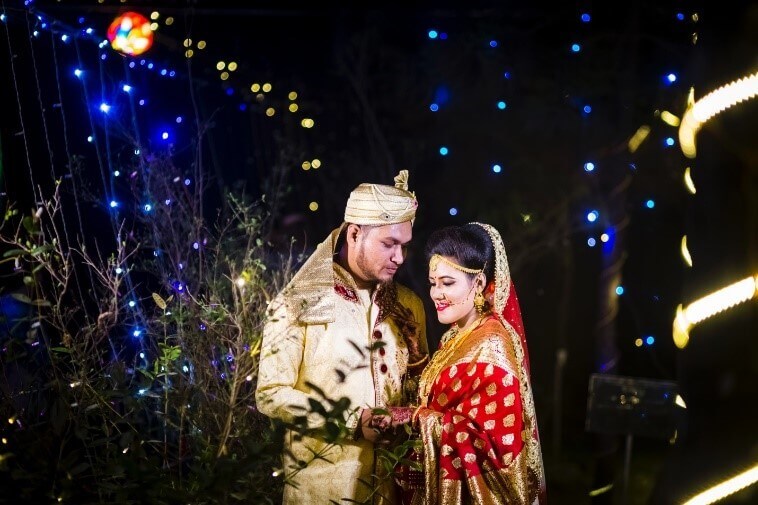 Wrap Up – Marriage Sites for Muslims
There are numerous matrimonial sites catering to Muslims specifically. But it is important to find a trustworthy site that has users who are seriously looking for their better half. Most sites do not verify their user's information and just waste your time, money and effort.
In order to find your perfect Indian Muslim grooms and brides select your online platform carefully. Check the reviews and ratings and find out what people are saying about the site in forums.
The sites mentioned here are verified free Muslim matrimony websites that are reliable and provide good quality service.