"You are not your resume, you are your work." – Seth Godin.
Getting Self Employed: Ideas for Self Employment in India
You have probably heard a lot of stories about small business turning into something unimaginably big and might have also cited the famous example of Bill Gates and Elon Musk.
If you take a look away from them, you will find many such personalities making use of the best self-employed opportunities available to them.
Let's not talk about the world; your own country is brimming with flourishing opportunities and waiting with various self-employment ideas in India for you to make complete use of.
Though the world is full of different types of self-employment, you need to find that ONE opportunity where you excel like no one else, and THAT will be your cheat code to success!
Today, a number of people are making complete use of the self-employment opportunities available, as it ensures independence without being liable to anyone.
However, if you are wondering about the various reasons as to why you should take up self-employed work or online business, here are a few reasons to look up to.
Write down your goal and surround yourself with positivity. Always be prepared for failures but never think twice before starting once again.
Why Should You Look for Self Employment Options?
When we say it is the best idea to get self-employed, we do not mean to ask you to resign from the regular jobs. Instead, we encourage you to tame your long forgotten dream of starting something on your own.
Making a brand of our own has been the dream for many. However, many of us forget them in the course of time because of the unfavorable circumstances.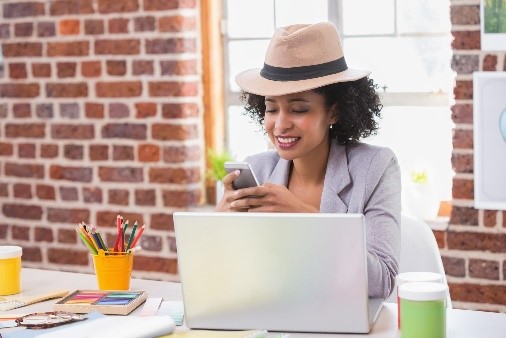 If you have the opportunity of turning your talent into an independent source of income, then why not? If not convinced enough, here are some more reasons to look up to:
Yes, one of the prime reasons for taking up a home based business is that you are not required to go to the office regularly. You are free to work from your own happy space and start right from your own home.
If need be, rent a small space in the area that will enhance your business and start right there and after that expand as much as you can slowly and gradually.
Working from home directly means, you can expand your online business to any corner of the world right from your home, hostel or a reasonable space of your choice!
Flexible Working Schedules
Self-employed work guarantees you the flexibility of your working schedule. No fixed hours of work and no running out of time!
This is ideal for the people who are looking for some side business ideas besides managing their regular work. This is probably the best reason for the homemakers who have to toss between household and managing the finances.
Self-employed business ideas often guarantee you with limitless earning. Same goes for an online business similar to freelancing. The more effort you are able to put or the more you can extend your working schedules, the more will be your income.
Take up any self-employed business ideas that suit you and turn it into the lucky charm of your fate. Approach strategically and calculate the various ways in which you can make the best out it, and the sky will be the limit for you!
Spare the Hassle of Income Tax
Self-employment saves you the additional hassle of paying income tax. If you have any source, then make use of it and learn about the several ways by which you can reduce the tax deductions.
You can show travel expenses for your business, additional health insurances, funds, policies, costs of meals, education and many more and make sure you do not lose additional amount on the taxes.
You might not achieve something big as soon as you start. However, the perseverance and experience you gather in the course of time will lead you to achieve the most significant success of life.
List of 11 Top Ideas for Self Employment in India
If you are already on the way to starting something on your own, you might be already having the self-employment idea of your own.
However, if you are brimming with the zeal and searching for the kickass idea to jump-start your own business, then here are some of the best self-employment opportunities for you which require only a minimum investment to begin with!
Online Blogging
Blogging has turned up to be one of the most trending online businesses in not just India but several other major countries.
Blogging is considered as one of the best creative small business ideas which can actually turn into something big. Depending upon the hit counts, your blog can bring you impressive fortune. And the best part? It requires a minimum investment as possible.
Though creating a domain is all you need at first, you need to invest a minimum of 3600 INR for hosting space. Besides, you can go for free publicity through various channels to increase the growth of the audience.
Freelancing
Freelancing has not only grown up to be one of the most popular self-employed business ideas but also is extremely promising.
Freelancing covers a wide field of work which comprises different types of writing, content handling, social media management, web designing, app developing and many, many other opportunities to choose from. The perks of freelancing are that:
You have the umpteenth freedom of choosing your work schedule
You can work from home
You can work part-time according to your wish and comfort
A number of freelance websites are available online. All you need to do is register and start earning! All for free!
Photography
Photography is also a trendy addition to the list of self-employment ideas. The fact that you can turn your hobby into a source of income makes it all the more lucrative and appealing.
If you are an aspiring photographer, then we assume you already have a professional camera. If so, then all you need to do is invest in your website and hosting space.
Freelance photography has emerged as one of the best self-employment opportunities. However, if you do not own a camera, you would require a considerable amount to invest with.
Bakery, Cafe or Restaurant
Owning a cafe or bakery or breakfast stall has been one of the favorite self-employment ideas for women and men who have good taste in cooking.
According to many housewives, this is considered to be a very simple business idea for ladies. For this, you would require a small space and some decorating ideas to make it attractive (turn the waste materials into decorative pieces to cut off the cost).
Event Managing
Event management is one of the most promising low-cost business ideas with high profit. Not just weddings, event managers are required for any events like functions, significant programs, parades, corporate gatherings, convocations, graduation ceremonies, birthdays, engagements, etc.
All you need is a blog to spread the word, client reviews, and some excellent publicity to begin with.
Social Media Consultant
Social media is the biggest platform for online business and home based business. From promoting to marketing, a social media consultant is required by every growing and established brand to spread the word.
You can search for such opportunities on websites which might not even need any investment at all!
App-Based Rides
With the ever-expanding brands like Ola and Uber, self-employment options have flunked up to a different level and emerged as one of the best self-employment ideas for men. You can make a fortune by just filling up their online form and going through the requirements that suit your efficacy.
YouTube Channel
If you love making videos and want to show the world your talents, wait no more and create a YouTube channel of your own.
Since it does not require any investment, it is one of the best small businesses to start. All you need to do is be regular with uploading videos, and invest a little in publicity.
Coaching Services
Today, coaching services have been the best self-employment opportunities owing to the extreme competition in various fields. A single tutor is seen to make thousands and lakhs per month.
Not just in academics, you can earn a good income in sports as well. Invest in a small space and the essential amenities, to begin with.
Daycare
Today, every individual is working and searching for daycare services to either keep their babies safe or ensure their little ones are taken proper care of.
Whichever you may like, both the daycare services are known to flourish and turn into a successful self-employment business idea.
Royalties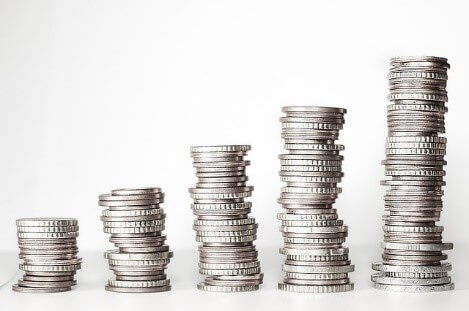 Whether you are an author, a creator, an artist, a logo maker, cartoonist, card maker, etc., you can turn your creation into a source of income by charging loyalties through various online websites.
The platforms pay you royalties for the sale of every product created by you, and this is definitely one of the best self-employed ideas.
Beware of frauds and online scams that give lucrative money making offers. Always make sure you check the authenticity of every website.
Wrapping It Up
Irrespective of the idea and the path you choose, the primary investment required to turn any self-employment idea into something big, is the dream and confidence. Have faith and never let failures stop you from excelling in life!