If you are searching for some low cost cool small business ideas for introverts or quite people or for that matter a business that a person who is reserved in nature can do comfortably then read on…
While talking about business and business ideas, the first impression that comes to our mind is about an outgoing personality winning contracts by the power of speech. However valid this might seem; the truth lies somewhere else.
Business is as much for the introverts as it is for the extroverts.
Starting a business for homebodies might not be as difficult as it seems. You can conveniently work from home by avoiding the pain of unnecessary socializing. How? By starting with a home-based business!
Read: Top 11 Best Self Employment Ideas in India with Low Investment
Being an introvert myself, I am well aware of the heavenly feeling of working from the comfort of home. However, for every quiet person, the world is brimming with unique business ideas for introverts. All you need to do is browse the internet, choose the idea that suits your choice and interest and get going!
It is okay to be shy and quiet, only if you can make your business strategies speak for you!
Here are Some of the Best Business Ideas for Introverts/Quite People
Start Blogging
Blogging is undoubtedly one of the top 20 most successful businesses to start for introverts. From traveling to fashion, and cooking to sharing poetry and prose, you can blog about anything and still have the minimum human contact.
To begin with, you need to have a website of your own and have a regular outreach to the followers, that is, bless their feeds regularly!
Hence, calm your anxiety levels down as there is no need of any real human interaction! Besides, a little bit of marketing strategy can take you places in no time!
Graphic Designer
Owing to the enormous demand for graphic designing, it is one of the best small business ideas for introvert people.
After beginning as a solo designer and working alone, you can gradually grow into a team. This means you will be fetching more and more clients and handling multiple projects at the same time.
Read: How to Start a Lawn Care Business with Minimum Investment
Become a Writer
Writing is one of the best creative small business ideas for quite people. Introverts often have so much going inside their head, that it is hard to calm them down.
As a writer, you can spend most of your time penning down what goes through your mind and turn it into a living. Hence, it is a relaxing business that makes money the right way.
Website Designer
Website designing is one of the best business ideas for introverts. For this, you take up a project with proper guidelines and spend time alone developing it, without any human interaction.
You just have to interact with clients for cracking deals and submitting projects via emails or working websites.
There is a huge demand for website developers and once you begin, there is no looking back! You can either work alone or as a team eventually making huge profits annually.
Editing / Proofreading
Owing to the soaring demand of online contents, there has been a need for editors and proofreading.
If you can make articles flawless, editing can turn out to be the best home-based business ideas for introverts.
Related: 75 Superb Ways to Make Money Without a Job
Start Cooking
If you love to create magic with species or baking cookies for the festive seasons cooking or baking is just the call for you. It is one of the best businesses to start with little money, as you can start from your own kitchen.
Hence, contact local bakeries or suppliers and wait no more to put your cooking skills into use right from your own comfortable space.
Try Your Hand at Photography
Among the many freelancing ideas, photography is hugely taken up by passionate photographers. If you own a camera and want to do something big, then photography is one of such businesses that make money right away.
Be a freelance photographer or join a company to earn fame, and step out in the world that is full of colorful memories.
App Development Startup
Owing to the considerable craze for advanced technologies, app development has been earning significant attention.
It brings the comfort of working online for international clients and is a perfect business idea for introverts. You can either start alone or create your team to increase profit and turnover.
Check Out: 15 Lucrative Businesses You Can Start With Your Smartphone
No matter what you do, do not forget to preach about it. Indulge into marketing and spread the word. This will not only bring additional clients but also fetch customers and followers, which are primarily necessary for consistent growth in business.
Social Media Manager
The craze of social media is not hidden from anyone. It is also the best way of marketing for business, brands, and companies.
The need for a social media manager is rising as a part of a competition against the rivals in the market.
Today, social media management also determines the exponential growth of the business to a great extent and is also one of the best online business ideas for introverts.
Genealogy
Genealogy is one of the less popular business ideas which have a high demand in the global market. It is the study of family history and ancestral lineage.
Though this requires little communication with the clients, it leaves the dice in your court. If you can work and research about the sociocultural evolution, this can turn out to be a low cost business idea with high profit.
Read: 12 Top Part Time Jobs for Retirees: Cool Retirement Jobs That Pay Well
Clothing Designer
If you have a creative outlook on the latest fashion and trends, then clothing designing is worth a shot. Get your sketch pencils ready and register on a freelance website and have a kick start to your career.
The utmost interaction will be for taking up projects and submitting them on a regular basis, and clothing designing can be one of the best business ideas for introverts.
Provide Pet Care Services
If you love to be around pets, then it is time to make it a money making business. Pet Care is one of the best small business ideas for loners as taking care and spending time with the fur babies is the best way to make money with zero investment.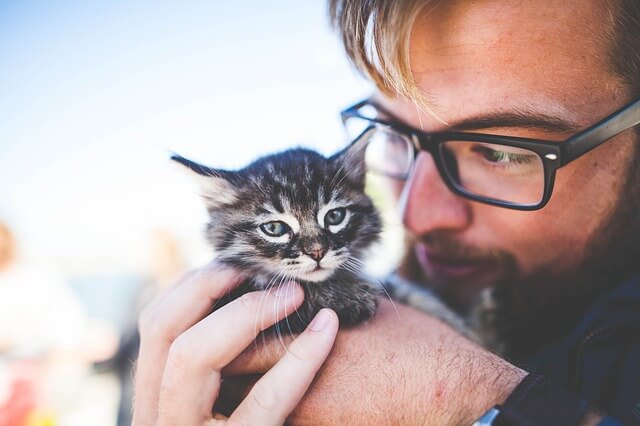 Pet care services are quite a need in the metropolitan cities where both the homemakers are working and have little time to spend with the babies.
Read: How to Start a Profitable Pearl Farming Business?
Offer Errand Service
Particularly a noble service, errand service is one of the prime necessities for people in need.
Aged citizens who stay alone or differently abled people who need the help of people to do the daily chores like going to the market, fetching medicines, taking care, etc. need errands to do the work for them.
Starting an errand service center is undoubtedly one of the best small business ideas for small towns as well as big cities. Hence, hire as many people as you can but make sure to check their background before hiring.
Transcriptionist
Transcriptionists are people who transcribe the audio or video files into written or printed content. There are several online websites where you can register and work from home.
Owing to the increasing demands of a transcriptionist, it has turned up as one of the most flourishing online business ideas for introverts.
IT Consultant
An IT consultant advises a brand or company on how the information technology can be beneficial for their company.
Owing to the birth of new startup companies, several companies tend to take the help of IT consultants before taking any step. Hence, this is one of the best businesses that make money right away.
Also See: How to Start a Candle Making Business at Home: Startup Guide
Marketing Consultant
You cannot scale great heights without marketing the right way. Marketing whether online or offline should be done the best way to spread the word about what you are selling.
Thus, with appropriate business contacts, acting as a marketing consultant is also one of the perfect businesses for introverts.
Online Educator
Starting as an online educator is a flattering business idea for introverts. All you need to do is teach via online websites and videos. The list of course choices are high, and the idea of teaching online is quite profitable.
Related: 7 Steps to Starting a Home-Based Coaching Business
Content Developer
The demand for content is unbelievably increasing every day. The field is so vast that the business keeps on growing every day.
Start alone as a content developer and keep fetching clients by your potential writing skills and make sure you create a team. If done wisely, creating content is the perfect business idea for introverts.
Bookkeeper
Bookkeepers assist companies or businesses to keep their financial records for them. Bookkeepers are trusted with the financial arithmetic of the companies.
Hence, for someone who has a strong hold in mathematics and wants to work in solace, bookkeeping is the business to make money the right way.
Must See: Cashews Cultivation: How to Start Cashew Farming
Become an SEO Consultant
Search Engine Optimization is the need of the hour and is a necessity for every company.
There is a high demand for SEO consultants whose job is to guide them through better ranking and performance by providing right tools and strategies that is perfect and unique for their companies.
Therefore, for the introvert computer and internet junkie, this is undoubtedly one of the perfect business ideas for making money.
Though it is good to be comfortable in your own sweet space, too much of isolation often leads to depression! Make sure you do not forget to breathe in the fresh air and keep your close ones closer!
Wrapping It Up
No need to look at the extroverts and feel inferior just because you love your lone time. With these kickass business ideas for introverts, turn the fortune wheel towards yourself and show the world what you can do!