Bollywood production houses in India produce and create films and music and distribute it to companies to release them in theatres. The film industry in India is a major source of entertainment with several major film studios churning out hit Bollywood films regularly.
Today, Bollywood is the largest producer of films in the world. Dadasaheb Phalke marked the beginning of Bollywood with his feature film Raja Harishchandra in 1913. There were many new production companies emerging in the 1920s.
Today, Indian cinema is no longer restricted to India but being appreciated by international audiences. The box office collections of overseas markets for Indian films is quite considerable. Here is a list of the top 10 biggest film production companies in India.
Top 10 Film Production Companies in India
Dharma Productions (Founded in 1976 by Yash Johar)
It is one of the top film production houses in India led by Karan Johar.
Its first production was Dostana, a movie starring the mega star Amitabh Bachchan.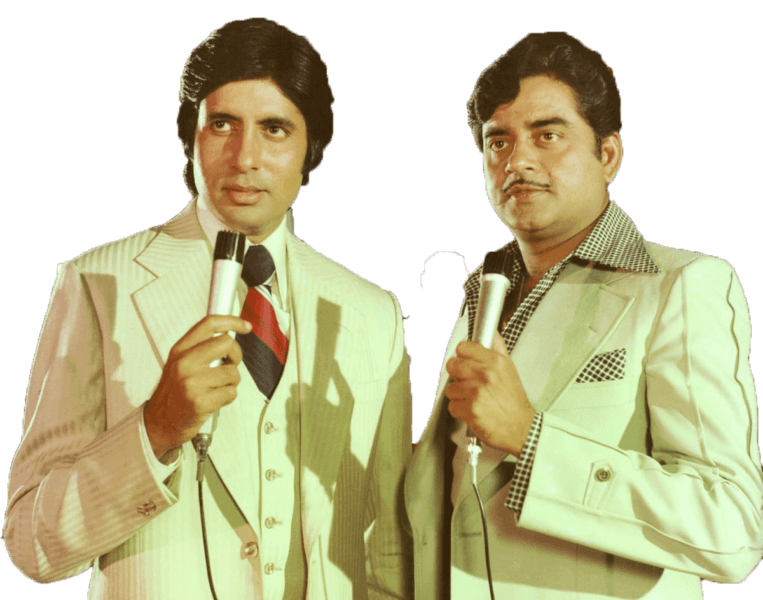 Karan Johar made his debut film Kuch Kuch Hota Hai with this film company.
After this, the company went on to produce over 35 films, including blockbusters like Kabhi Khushi Kabhi Gham.
Note: Today, the company is known for its support and encouragement to new, fresh talent among directors and actors.
The company is famed for producing commercial successes alongside critically acclaimed movies.
Kalank, Kesari, Student of the Year, Simmba, Good Newwz, Bhoot, Gunjan Saxena are among its recent releases. With Sooryavanshi being the upcoming one. Today, it is the most famed and sought after Bollywood production house and continues to create benchmarks for the film industry.
Read – Top 10 Microfinance Companies in India: Best MFI Guide
Yash Raj Films (YRF) Founded by Yash Raj Chopra in 1970 – One of the Best Film Producers in India
Yash Raj Films is one of the film production houses in India that controls all aspects even after production, namely distribution both within and outside the country; music; home entertainment; marketing; licensing; brand partnership; music studios, all of which are facilities housed within the company.
YRF is one of the biggest production houses in India and it makes blockbusters as well as youth oriented movies, working with top actors as well as launching young talent.
It is a distribution house that has a strong global footing.
Yash Raj Films has explored new territories, been a compelling story teller and pioneered many digital innovations, being a flagship production company.
Y-Films is the company's startup challenging the norms and allowing youth a creative outlet for entertainment, delivering kick ass youth content and become a platform for new talent with innovative ways of storytelling.
Bhansali Productions (Founded by Sanjay Leela Bhansali 1997)
Sanjay Leela Bhansali is not only a producer, but also a Bollywood director, a screenwriter and music director, being one of the most successful among the filmmakers of Bollywood and having won several awards.
Note: Famed for the protests against his Padmavati production, the controversy over a dream sequence between the Rani and Alauddin Khilji.
Bhansali is an ace director, being a part of the film production companies in India and creating magic on the sets with awesome costumes and sets.
He started his career with the movie Parinda. Some of his top productions include Padmavaat; Hum Dil De Chuke Sanam; Devdaas; Saavaria; Black; Goliyon KI Raasleela Ram Leela and Bajirao Mastani.
He is known for humongous sets; larger than life stories; a novel take on cinemas.
He has produced several films as well as TV and stage shows.
He has also won the National Film awards several times and has received the Padma Shri, which is the 4th highest civilian award of the country.
Also See – Top 10 Best Dating Apps and Websites in India
T-Series (Founded by Gulshan Kumar in 1983) – Top Film Production Companies in India
T-Series ranks among the top 10 film production houses in India. It has the most subscribed YouTube channel, which is a music as well as film producing company of India, uploading Bollywood music videos.
The company started by releasing its own Bollywood soundtracks, with Aashiqui being released in 1990, the album selling 20 million numbers, one of the best-selling soundtrack albums in Bollywood.
Note: T Series has surpassed PewDiePie in terms of number of subscribers (179M subscribers currently) and is already the most viewed channel on YouTube.
It is a leading production house and also the most subscribed non English YouTube channel, reaching 179 million subscribers. The music giant grows at a rate of 156,962 subscribers per day.
T-Series is a legacy brand with a host of musical artists as well as Bollywood superstars, pumping out music videos.
Bhushan Kumar took control in 1997 and has turned T-Series into a diversified business of music and films. He promotes new talent in his movies and is committed to infusing fresh blood in the film industry.
Balaji Motion Pictures (Founded by Shobha Kapoor and Ekta Kapoor in 2001 for Distributing HIndi Bollywood Films)
This is among the popular film production companies in India and it started out as an idea for providing content for television and has become an entertainment powerhouse today, called Balaji Telefilms.
Over the years, the company has produced several movies and TV serials for commercial use.
Through the years it has started producing movies for the silver screen through Balaji Motion Pictures Ltd.
It is one of the top movie production studios of the country, working with top actors in the industry, offering a differentiated experience.
They have now ventured into ALTBalaji, a video on demand service, which will offer original high quality shows of mainstream entertainment to Indians all over the globe.
Must Read – 10 Top Funded Startups in India (Best Indian Startups)
UTV Motion Pictures (Founded by Ronnie Screwvala & Zarina Screwvala in 1996)
UTV Motion Pictures is also known as Disney UTV and is among the top film production houses in India.
It is involved in creative development; producing, marketing, distributing and licensing of movies worldwide.
UTV is among the most successful production houses, having first started as a film production unit for Bollywood and then went into partnership with Hollywood.
It is presently the distribution label for Walt Disney Studios Motion Picture feature films. UTV is the only company in India making mainstream Hollywood releases like The Namesake; and I Think I love My Wife.
UTV Motion Pictures offers regional films, animation films as well as international productions, distributing movies in over 45 countries at the same time of release in India.
Note: it is the first Indian film studio to cross US$5 million revenue in the first six months of the year. Note that Bollywood is the largest film market in the world, as far as number of films produced are considered.
Some of its noteworthy productions include Rang De Basanti; Harishchandrachi Factory; Barfi and Peepli Live.
PVR Pictures (Founded by Ajay Bijli, as a Joint Venture Between Priya Exhibitors and Village Roadshow in 1995)
PVR is one of the major film production companies in India today.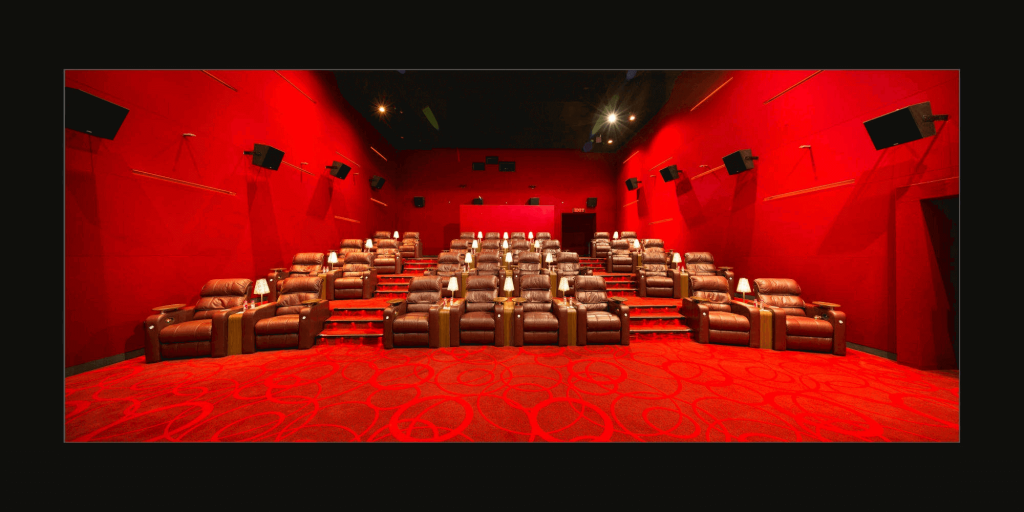 The first PVR gold screen was launched in Forum Mall of Bangalore, by this leading Indian Film production company.
PVR Pictures is a multiplex cinema company responsible for distribution and production of films.
In addition, it earns income from its inhouse food and beverages, restaurant and gaming business.
PVR is the biggest multiplex cinema operator with the maximum number of screens in the country, acquiring and distributing Indian as well as International films.
The company is involved in producing and distributing HIndi films, Taare Zameen Par and Jane Tu Ya Janne Na, being the initial co production PVR movies.
Check Out – Top 10 Insurance Startups in India (InsurTech Companies)
Vinod Chopra Films (Founded by Vidhu Vinod Chopra in 1985)
Vidhu Vinod Chopra is a director, screenwriter as well as producer of Indian films. He made his directorial debut with Murder At Monkey Hill in 1976, s short film that won him the National Award. An Encounter with Faces in 1978 won him a nomination at the Oscars.
It is among the famous film production houses in India, with Khamosh being the first release of the studio, in 1985.
Other releases include Parinda; 1942 a Love Story; Munna Bhai MBBS; Parineeta; 3 Idiots and many other hits, being among India's largest film production companies.
Parinda was a gangster film portraying the underworld and was a genre defining production. It was one of his most celebrated films.
Rajshri Productions (Founded in 1947 by Tarachand Barjatya)
One of its most successful directors is Sooraj R. Barjatya, known for Maine Pyar Kiya: Hum Aapke Hain Kaun; and Hum Saath Saath Hain.
The production company has offered several critically acclaimed movies between 1960 and 1980. Hum Aapke Hain Kaun was one of the biggest superhits of Indian cinema, which actually brought back viewers to the cinema hall.
Rajshri Productions has brought a number of box office blockbusters as well as timeless classics for the big screen, including heart wrenching romantic films and family dramas.
It was this production that launched Salman Khan, the superstar, in Maine Pyar Kiya.
It is one of the oldest film production company in India and still running.
Note: Rajshri productions is famed for its family movies.
Eros International (Founded in 1977 by Arjun Lulla)
It is a global company producing Indian films, producing, acquiring and distributing Indian films in several formats all over the world.
It is one of the oldest Indian film production companies in India that focused on the international market.
Eros International is among the top movie production companies in India and derives its revenue from multiplex chains as well as single screen theaters, from distributors and content aggregators for subtitled versions.
They also have a non-Hindi film business spanning other regional films of India, with a distribution network for both Hindi and Tamil films targeting regional audience in India as well as overseas.
Note: Today, they also have a digital OTT entertainment Eros Now, with digital rights on more than 12000 films in their library.
Related – 20 Top Indian Web Series in Hindi on Netflix, Prime, YouTube, Zee5 etc.
Some more known film production houses:
Aamir Khan Productions
Tip Industries
Red Chillies Entertainment
Phatom Films
Excel Entertainment
Anurag Kashyap Films Pvt Ltd
Reliance Big Entertainment
Viacom 18 Motion Pictures
Madras Talkies
AVM Film Productions
Gemini Studios
Sun Pictures
Vishesh Films
Fox Star Studio India Pvt Ltd
Nadiadwala Grandson Entertainment Pvt Ltd
Wrap Up – Biggest Film Production Houses in India
These are the top Bollywood production houses. Indian films have an international appeal and the popularity is steadily increasing in countries that welcome subtitled foreign content, such as the USA, China, France, Italy, Spain, the Middle East and several others.
Today, many of the top film production houses in India are ready to give newcomers the much needed chance.
Many of these production companies are now also becoming studios. They produce films and also market and distribute them. For instance, Dharma Productions was among the first to enter the distribution business, way back in 2013.
Production companies are now producing, distributing and acquiring films as well as presenting them. They are now called 'boutique studios', as they always have a slate of new releases, like a studio model. They have a mix of low, medium and content heavy productions along with big budget ones, and it works!