What is the role of an NGO? Find out this and check out some of the top NGOs in India. Some of the best NGOs in India are non-profit organisations that offer voluntary social services to improve government policies, improve work patterns, implement welfare schemes and developmental schemes across the country.
What is an NGO? They include services related to environmental, social and human rights. But they can also have a positive impact on the political scenario by improving communities and promoting participation of citizens. There are different types of NGOs in India.
List of 10 Good NGOs in India
CRY (Child Rights and You) – One of the Best NGOs in India
Which is the best NGO in India? CRY is an Indian NGO aimed at doing their best to improve the situation of children in India who are underprivileged and give them their basic rights. It was started by Late Rippan Kapur)
         # Child Education – It is an education NGO in India
        # Healthcare
        # Nutrition
       # Special learning requirements
CRY aims at ensuring that all children of India, whether boy or girl must access equal opportunities to a healthy childhood.
The key approach of NGOs in India is geared at:
  # Survival with enough nutrition and health care services
# Protection from abuse or exploitation
# Development through free and equal education in a supportive environment
# Right to participate and express their opinions or religion without discrimination on social/gender grounds.
They do this by understanding the cause of the problem, such as illiteracy, malnutrition etc. and then provide support with donations and resources. With these funds, they increase field workers and partners in communities to address these problems and bring about a sustainable improvement in the lives of children.
Read: Top 10 NBFCs in India (Non-Banking Financial Companies)
GiveIndia (Founded by IIM-A Graduate Venkat Krishnan in 1999)
GiveIndia is an NGO in India, offering an online donation platform for providing resources to NGOs in the country. Such NGOs in India raise funds from people in India and other countries all over the world and distributes the donations to credible NGOs in India.
The purpose of an NGO, especially GiveIndia, is to promote the act of giving to charitable organisations.
People are generally skeptical about giving to such organisations as they don't have enough information on how the money is used.
It provides reliable information about the organisation to ensure better support and contributions.
This non-governmental organisation offers such donors screened NGOs in which they can invest their money, through their official website.
They help good and credible NGOs to raise funds, by promoting greater transparency and accountability. The NGOs must be responsive to donors most importantly. Donors receive reports on how their contribution is being used with related information and pictures being sent to them.
Giveindia identifies such NGOs across the country and lists them on its website. Donors visit the site and select organisations after going through the well researched data and information on its activities.
Nanhi Kali (Founded by KC Mahindra Education Trust in 1996)
Such NGO organisations aim at provision of primary education to underprivileged girl children in India.
Nanhi kali is one of the NGOs in India that strongly believes that only educated women can contribute towards the economy of the country. This will lead to minimising social evils like dowry system, child marriage etc.
You can participate in the project and help in the funds for NGOs by sponsoring the education of a girl child. For instance, by paying for her studies from Class 1 to Class 5 or from Class 6 to Class 10. Patrons also offer material support, such as uniforms, bags, shoes etc.
The organisers send you photographs, profile and progress reports of the Nanhi kali you support, so you can check out how she is faring in studies and other extracurricular activities.
Girls are selected based on the family income, the parents' educational and social background etc.
You can also help such NGOs in India by hosting parties, dinners, movie screenings, talent exhibitions for raising funds for the project. If you are a corporate, you can start a giving program for your employees.
Read: Top 10 Best Matrimonial Websites in India To Find a Perfect Soul Mate
Goonj (Formed by Anshu Gupta in 1999)
It ranks high in the Indian NGO list and is aimed at rural development. It takes household material from urbanites and uses it in rural areas in order to bridge the gap between urban and rural life.
Essentially, such NGOs in India make use of urban discarded products and uses it for the basic needs of people living in rural areas.
Goonj is one of the famous NGOs in India that takes care of issues like disaster relief, humanitarian aid, community development, etc. with clothing as a basic need.
It collects thousands of tons of material through its volunteer networks and partners and delivers it to the poor.
Clothes, household goods and other urban discards are collected and used as a development resource in villages.
Local villagers are roped in to address their development issues, such as repair of roads, digging wells, building of walls etc. and in exchange the villagers receive clothes, old books, uniforms, shoes, school bags.
Sargam Sanstha (Founded by Ajeet Kumar, Lucknow, 1986)
It is among the top NGOs in India and is a socio/cultural NGO that aims at improving the social quality and life of children.
Sargam Sanstha is one of the best NGOs to work for, as it helps children with education and in improving their skills.
Tip: If you are free on Sundays and weekends, you can join as a volunteer. If you rejected your clothes, you can send it to Sargam Sanstha!
You can volunteer as a mentor to teach:
# Manufacturing
# Entrepreneurship
# Management
# Teacher
# Conduct Health camps and other related events organised by the Sargam Sanstha (If you are a doctor)
# Assist during natural disasters by enrolling and getting trained as a disaster recovery expert.
Read: Top 10 Furniture Companies in India: Best Indian Furniture Brands
HelpAge India (One of the Biggest NGOs)
This is one of the NGOs in India that aims at helping disadvantaged, elderly, senior citizens and assisting them in living an active and healthy life. It is an NGO for women and men.
HelpAge India is one of the largest NGOs and it conducts cataract eye surgery in several states, by connecting with competent eye hospitals. They have an agreement with selected hospitals after checking out the infrastructure and capability and provide the hospitals with a grant and a specified number of surgeries to be conducted.
They receive reports of patients from the hospital and verify it. Annually, they conduct over 45000 cataract surgeries.
Note: HelpAge India has helped about 9 lakh elderly people by restoring their eyesight and helping them return to work and live a dignified life.
It runs Mobile Healthcare Units across the country offering free healthcare to destitute senior citizens.
HelpAge India is one of the healthcare NGOs in India and conducts several programs:
# Support a Gran program for taking care of their basic needs
# Post disaster rehabilitation to elderly victims
# Active opportunities for the ageing
# Quality healthcare
# Action against Elderly Abuse
# Advocating elderly friendly government policies and implementation
Pratham (1995)
It is among the NGOs in India aimed at improving educational quality in the country, having teaching programs throughout the country.
It is an NGO for children and was first started for providing education to the children living in Mumbai slums.
Pratham addresses gaps in the educational system, offering millions of children and youth low cost and top quality education.
The organisation is one of the non profit organisations in India and it works with children directly in schools and communities and through partnership with government teams at state levels to implement educational programs.
Apart from that, it trains economically disadvantaged youth in vocational and employable skills.
It has also evolved into an organisation protecting and safeguarding child rights.
Read: Top 10 Microfinance Companies in India: Best MFI Guide
Akshaya Patra Foundation (TAPF) (AC Bhaktivedanta Swami Prabhupada, Calcutta)
Akshaya Patra Foundation has been serving nutritious meals to children for the past 19 years. The Swami saw a group of children fighting for food scraps with stray dogs and it broke his heart, inspiring him to sow the seeds of the TAPF.
The program runs the world's biggest mid-day meal program, serving wholesome lunch to more than 1.8 million children in 16,857 schools, in twelve states and two Union territories across India.
Akshaya Patra Foundation partners with the government as well as several philanthropic donors for delivering hygienic and nutritious school lunches every day.
Mid-day meals are served to children of government and government aided schools of India. It avoids classroom hunger, increasing school enrollment and attendance, reduces malnutrition and empowers women by giving them employment.
You can also get involved in the fundraising efforts. You can volunteer and join in campaigns, create an online fundraising campaign, volunteer as a Cyber Advocate for the TAPF, write about it in your blog, be a social media volunteer etc. to help the cause.
LEPRA Society (Established in Hyderabad in 1988)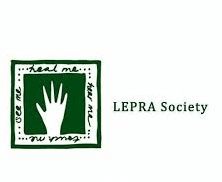 LEPRA Society is a non-governmental organisation that enhances top quality health care and supports the National Health Programmes.
It helps in controlling diseases, such as Leprosy, lymphatic filariasis and other neglected diseases, being one of the most important NGOs in India.
LEPRA Society promotes developments in marginalised and poor communities, amongst women, children, slum populations and so on and attempts to improve their lifestyle.
The organisation works in Andhra Pradesh; Orissa; Madhya Pradesh; Bihar; Jharkhand states targeting more than 12 million people.
It also works towards helping those with TB, HIV/AIDS, malaria and the disabilities that arise from other diseases.
LEPRA transforms the lives of people affected by these diseases and helps them fight poverty and prejudice.
Must Read: Top 10 Best Cooperative Banks in India
Sammaan Foundation (Founded in 2007)
Sammaan Foundation is a not for profit organisation and is aimed at:
Financial inclusion – Working with marginalised communities to improve their financial and social inclusion.
Livelihoods – Working with marginalised communities, such as street vendors and working towards their social and financial inclusion.
Micro entrepreneurship – Carrying out formal and informal activities for improving skills and education in rural communities.
Health – Sammaan Foundation operates Ambulances for emergencies and basic life support; mobile medical units; and mortuary vans in Bihar.
Agriculture – By teaching practices of sustainable architecture and improving the lives of rural women.
Wrap Around – Top NGOs in India
The above mentioned are some of the top best NGOs of India organized on local and national levels for serving the society.  Though these NGOs can span large states and provide relief to different cultures, your contribution could mean a lot to these NGOs and make a difference to the country.
If you want to support the top 10 NGOs in India, all you have to consider is the amount of financial help you can offer, the skills you could use, the time you can spend and the investment you are willing to make.
Each minute and penny that you spend counts, as you are helping your fellow citizens, a destitute woman or a mal nutritioned child! There are so many ways you can do your bit in supporting NGOs of India!
In addition to the above there are some other prominent NGOs as well and the list does not end here:
Sightsavers India
Smile Foundation
Butterflies India
Childline India
Deepalaya
EVidyaloka
Katha
Maher
Meer Foundation
Pathway India