Which is the Best Brand of Cement in India? Which are the Leading Cement Companies in India? Check Out the 10 Topmost Cement Manufacturers in India.
A booming infrastructure sector and government's initiative to develop smart cities has tremendously helped the cement industry in India. Cement production in India witnessed a phenomenal growth of 14.4% in the first half of 2019. A major chunk, nearly 70%, of this production growth is dominated by the 10 top cement companies in India.
Following sections will explore some of the most popular cement companies like Ultratech Cement, Ambuja cement in terms of their performance and growth.
Cement Industry in India
The cement industry in India is an important part of the Indian economy. India is not only one of the largest cement producers globally but also one of the leading cement consumption countries.
Cement Production in India   
India is second major cement producing country accounting for nearly 7% of the total world production. There are more than 200 large cement manufacturing plants and nearly 350 small cement plants in the country.
Here is a state wise break-up of the cement plants across India:
31 – Andhra Pradesh
30 – Tamil Nadu
36 – Rajasthan
23 – Karnataka
14 – Maharashtra
23 – Gujarat
15 – Madhya Pradesh
17 – West Bengal
As you can see the southern states of India are the major players of cement production.
Related: Top 10 Largest Cement Manufacturing Companies in USA
These state of the art cement factories produce various types of cement like Grey cement or ordinary Portland cement, Slag cement, Oil well cement and White cement.
Though white cement provides an aesthetically better looking product, it is quite expensive. The production process of white cement also requires more energy than the production process of ordinary Portland cement or grey cement.
There are around 168 integrated cement plants, 2 clinkerization plants, 88 cement grinding units, 2 white cement plants and hundreds of ready mixed concrete (RMC) plants in the country.
RMC or ready mixed concrete is a mixture of water, cement, sand and rocks in a pre-decided ratio.
Cement Consumption in India
Recent years have seen an unprecedented growth in India's cement consumption. Some major drivers for this high demand of consumption are the housing sector, infrastructure development, commercial construction and industrial construction.
Some government initiatives have also helped in increasing the demand of cement in the domestic markets. These initiatives are:
Make In India – Gives boost to the Indian manufacturing sector
PMAY – Pradhan Mantri Awas Yojna (Housing for all)
Smart City Project – Focus is on urban development in 100 odd Indian cities
Bharatmala – Government sponsored roadways project
Sagarmala – Government sponsored waterways project
Read: Top 10 Microfinance Companies in India: Best MFI Guide
All these construction friendly initiatives have helped the big and small Indian cement companies to increase the capacity utilization of their cement plants. It has even led to the opening of new cement factories all across India.
Top 10 Largest Cement Companies in India
A cement company is judged by its annual capacity utilization, sales and profits figures and completion of important projects. Based on these factors here is a list of top 10 cement companies in India.
Ultratech Cement – "The Engineer's Choice"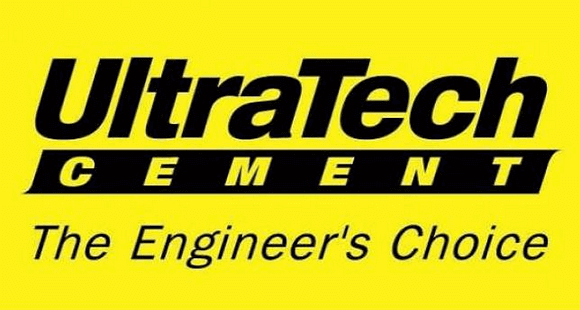 Ultratech cement is India's largest cement producer having an installed capacity of 102 million tons of grey cement. The company is headquartered in Mumbai and is a part of Aditya Birla group.
It has 1 clinkerization plant, 20 integrated plants and 26 grinding units. Ultratech cement has more than 100 plants of RMC (ready mixed concrete).
At clinkerization plant, limestone is converted to clinkers. At the grinding plant, clinkers are grinded or crushed to produce cement. An integrated plant has the machinery to carry out both the processes, clinkerization and grinding.
Ultratech cement has offices in India as well as overseas. It is also India's largest exporter of cement.
Some key projects done by Ultratech are Bandra-Worli sea link, Bengaluru metro rail, Coastal Gujarat power and Elevated express highway.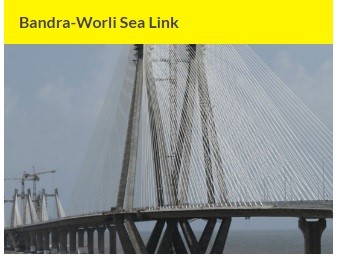 ACC Ltd. – "The Most Preferred Brand"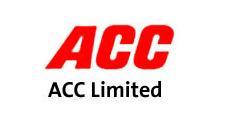 ACC Ltd. is the most trusted cement brand in India. It was formed nearly 82 years ago in the year 1936. Recently the company was taken over by one of the world's top cement manufacturers, the Holcim group.
It has 17 cement factories and 75 RMC plants.
ACC Ltd. was awarded the "The third fastest growing company" in large category in 2018. The company has also earned many accolades for its work in environmental safety and awareness.
Ambuja Cement – "I Can"

Ambuja cement is part of LafargeHolcim which is one of the world's leading producers of cement.
The company was started in 1986 with just one plant. Today it has 5 integrated plants and 8 grinding units. It is one of the most prestigious cement brands in India.
Ambuja cement has been certified "water positive" many times. It is known for its environmental friendly ways in cement production and all its cement plants are ISO-14001 certified.
One of its milestone projects is the construction of the longest tunnel in Jammu and Kashmir.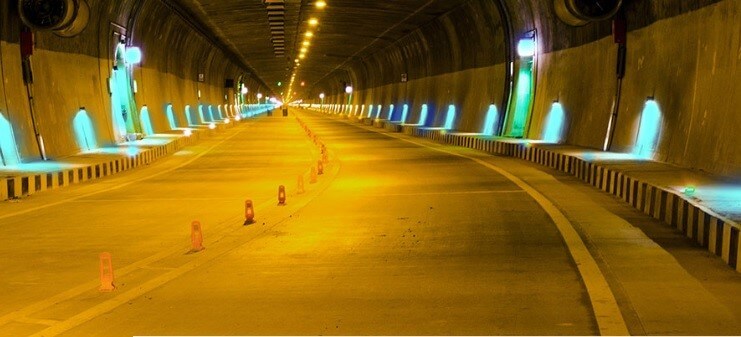 Dalmia Cement – "The Concrete Expert"
Dalmia Cement is part of the Dalmia group of companies. The cement division was formed in 1939.
One of the major cement producing company in India, Dalmia cement plants have a capacity of 9 million tons. It has 2 manufacturing plants in Tamil Nadu and 1 in Andhra Pradesh.
The company manufactures premium quality cement which is used by Railways, oil wells and in construction of Air strips.
India Cements – "70 Years of Nation Building"
Along with ACC and Dalmia, India Cements Ltd. is one of the first cement manufacturing companies in India. It was formed in 1946 with one cement manufacturing plant in Tamil Nadu. Today the company has 8 integrated cement plants and 2 grinding units.
The annual capacity of India Cements ltd, is 15.5 million tons.
Some of its milestone projects are Outer Ring Road and Rajiv Gandhi International stadium in Hyderabad and Microsoft Office in Bengaluru.

JK Cement – "The Premier Cement Company"
JK cement is part of the JK organization that was formed in 1954. It has an installed capacity of 10.5 million tons making it one of the top cement companies in India. It is also the 2nd largest white cement manufacturer in India.
Apart from its presence in India, J.K. cement has also made forays in the world market. It set up its first international cement plant in UAE to cater to the African markets.
The company received "Certificate of excellence" in the large scale industries category in 2012.
Chettinad Cement – "Builder's Choice"
Chettinad cement, a popular cement brand in south India is also one of the top 10 cement companies in India.
The company started operating in 1962 and has continuously endeavored to produce premium quality cement through its various cement factories. It has been ISO 9001/2008, ISO 14001/2004 and IS 18001/2007 certified.
Birla Shakti Cement – "Trusted Technology, Solid Strength"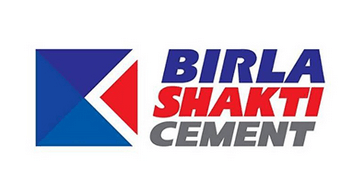 The cement division of Kesoram Industries is called the Birla Shakti Cement. It was formed in 1969.
The company has two cement plants with a combined installed capacity of 7.25 million tons. It caters to the regional demands of Maharashtra, Andhra Pradesh and Karnataka.
Kesoram Industries has earned many certifications like ISO 9001, ISO 14001, ISO 18001 and ISO 50001. It was also awarded the 18th National award for excellence in energy management in the year 2017.
Ramco Cements – "Engineered for Concrete"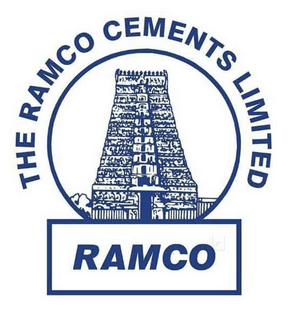 Formerly known as Madras cement, Ramco Cement Limited is part of the Ramco group. The company is headquatered in Chennai.
The company has 8 integrated plants and grinding units with a total capacity of 16 million tons.
Ramco cement produces Portland cement, dry mortar and RMC. It is one of the most popular cement brands in India, especially in the south.
Shree Cement – "Growing from Strength to Strength"
Shree cement is the market leader in North India in terms of market share. The company has a cement production capacity of 37.9 million tons. It has 10 cement plants located in the Northern and eastern parts of India.
This cement company is also one of the most trusted cement companies in India and has received various awards and accolades.
Shree cement was awarded the Rajasthan Energy conservation award in 2017 and was ranked 4th by IIM, Udaipur in Responsible business rankings.
10 Largest Manufacturers of Cement in India
The above were some of the top listed cement companies in India as per market share, turnover and production capacity. Some of these companies are not only leading manufacturers of cement in India but also in the world.
The two main reasons for such phenomenal growth of the cement industry in India are:
Abundant limestone deposits: Limestone is used for manufacturing of cement. An estimated 93 thousand million tons of limestone is found in India making it the third largest producer of limestone, just after China and USA.
Conducive market conditions: India is a developing country and hence has a high domestic demand for cement. There are various infrastructure and housing projects supported by the government that have further added to the demand.
These favorable factors have helped the Indian cement industries immensely making them largest cement producers globally.