Moving to a new city can be a thrilling journey, but it can also be overwhelming. This is especially true if you are moving to a place as diverse and dynamic as Chicago. With so much to see and do in the city, it is important to be prepared for what's ahead.
In this guide, we will share some tips and insights to help you navigate the challenges of moving to Chicago, from finding a place to live and getting around the city to exploring its many cultural offerings.
Whether you are moving for work, school, or just a change of pace, this guide will help you make the most of your new home in the Windy City.
Why Chicago?
If you are thinking of a move to Chicago, you might be wondering what makes this city so special. Here are a few reasons why Chicago is a great place to live:
Culture and Entertainment
Music scene: Chicago has a thriving music scene, with a diverse range of genres from blues and jazz to hip hop and rock.
Museums: The city boasts world class museums like the Art Institute of Chicago and the Museum of Science and Industry.
Sports: Chicago is home to some of the most dedicated sports fans in the country, with teams like the Chicago Cubs and the Chicago Bulls.
Check Out: Essential Things to Know Before Moving to Minneapolis, MN
Food and Drink
Deep dish pizza: Chicago is famous for its deep-dish pizza, but the city has a wide variety of food options beyond just pizza.
Craft beer: With dozens of craft breweries in the city, Chicago is a haven for beer lovers.
Michelin-starred restaurants: Chicago is home to some of the best restaurants in the world, including many that have earned coveted Michelin stars.
Job Market
Major industries: Chicago is home to major industries like finance, healthcare, and technology, which offer a wide range of job opportunities.
Growing startup scene: The city's startup scene is also flourishing, with many new companies choosing to set up shop in Chicago.
Well educated workforce: Chicago has a highly educated workforce, with many residents holding advanced degrees.
Outdoor Spaces
Lakefront: Chicago's beautiful lakefront offers miles of walking and biking trails, as well as beaches and parks.
Parks: The city has many parks and green spaces, including Grant Park, Lincoln Park, and Millennium Park.
Architecture: Chicago is famous for its architecture, with many beautiful buildings and landmarks throughout the city.
Get out and explore! Chicago is a city with a rich culture and history, and there is so much to see and do. Take advantage of the city's parks, museums, festivals, and events. It is a great way to meet new people, learn about the city, and make the most of your time in Chicago.
Cost of Living in Chicago
Moving to a new city comes with its own expenses, and Chicago is no exception. It is important to factor in the cost of living to avoid any financial surprises. Here are some things to consider:
Housing: The cost of renting or buying a home varies by neighborhood. The average cost of a one-bedroom apartment in the city is around $1,500 per month.
Transportation: If you plan to use public transportation, consider purchasing a monthly pass for $105. Alternatively, owning a car comes with expenses such as gas, insurance, and parking.
Utilities: On average, the cost of utilities (electricity, water, and gas) for a 915-square-foot apartment is around $140 per month.
Groceries: The cost of groceries in Chicago is slightly higher than the national average, but there are affordable options such as Aldi and Costco.
Keeping in mind the above factors and budgeting accordingly, you can make a smooth transition to Chicago without any financial hiccups.
Must Read: 8 Things to Consider Before Relocating to Canada
Finding a Place to Live in Chicago
When moving to Chicago, finding a place to live can be a daunting task. Here are some things to keep in mind:
Neighborhoods
Chicago has many neighborhoods, each with its own personality and characteristics.
Research neighborhoods and choose one that fits your lifestyle and budget.
Types of Housing
The city has a variety of housing options, including apartments, condos, townhouses, and single-family homes.
Consider your budget and the type of lifestyle you want to live when choosing a type of housing.
Rental vs. Buying
Determine whether renting or buying is the best option for you.
Consider your budget, length of stay, and future plans before making a decision.
Rental Process
When renting in Chicago, landlords typically require a security deposit and credit check.
Start your search early and be prepared with necessary documents, such as pay stubs and references.
Real Estate Agents
Consider using a real estate agent to help you find the perfect place to live.
Look for an agent who knows the Chicago area well and has experience helping people in similar situations as you.
Navigating the City
Moving to a new city can be demanding, but with these tips, navigating Chicago will be a breeze:
Public Transportation: Chicago has an extensive public transportation system including buses and trains. The "L" train system is the backbone of the city's public transportation, with eight lines that run throughout the city and into the suburbs.
Ride-sharing: Popular ride-sharing services like Uber and Lyft are available in Chicago.
Biking: Chicago has a bike share program, Divvy, with thousands of bikes available for rent across the city.
Driving: If you plan to drive in Chicago, be prepared for heavy traffic and limited parking options.
Walking: Chicago is a great city for walking, with plenty of pedestrian friendly neighborhoods and attractions.
Be prepared for the extreme weather conditions in Chicago. The city experiences hot and humid summers, and cold and snowy winters. Make sure to invest in warm winter clothing and stay up to date about weather updates to avoid any inconveniences.
Some helpful resources for getting around the city:
CTA (Chicago Transit Authority) website and app for public transportation schedules and routes.
Google Maps for driving, public transportation, and walking directions.
Divvy bike-share app for finding and renting bikes.
Also Read: Top 10 Countries with Lowest Crime Rates
Job Market and Employment in Chicago
When relocating to Chicago, it is important to have a plan for employment. Here are some things to expect:
Key Industries
Healthcare
Education
Financial Services
Manufacturing
Hospitality and Tourism
Job Opportunities
Job Search Resources: Consider using job search websites, networking, and attending job fairs.
Resume and Cover Letter: Tailor your resume and cover letter to the specific job and company you are applying for.
Interview Preparation: Research the company, practice common interview questions, and dress appropriately.
Cost of Living vs. Salaries
Explore the average salary for your desired position and compare it to the cost of living in Chicago.
Consider negotiating your salary and benefits to better match the cost of living.
Entrepreneurship
Chicago is known for its entrepreneurial spirit, with many startup companies and resources available.
Consider attending networking events and utilizing resources such as coworking spaces and startup accelerators.
Remember to stay determined in your job search and do not give up on finding the right opportunity for you.
Education and Schools in Chicago
When moving to a new city, it is important to check the educational options available for your children. Chicago offers a diverse range of schools, including public, private and charter schools.
Public Schools
The Chicago Public School system is the third largest in the United States, with over 600 schools.
The schools are divided into different tiers based on academic performance, with selective enrollment schools being the highest tier.
You can use the CPS School Locator tool to find schools near your likely home.
Private Schools
Chicago has a variety of private schools, ranging from religious to nonsectarian.
Some of the most prestigious private schools include the Latin School of Chicago, Francis W. Parker School, and University of Chicago Laboratory Schools.
Tuition can be expensive, but there are some need based scholarships available.
Charter Schools
Chicago also has a large number of charter schools, which are public schools that operate independently from the CPS system.
Charter schools have their own unique admissions process, and often have specific educational focuses such as science or the arts.
Use the Illinois Network of Charter Schools website to research and apply to charter schools.
Higher Education
Chicago is home to some of the most prestigious universities in the world, including the University of Chicago, Northwestern University, and the University of Illinois at Chicago.
There are also several community colleges and trade schools for those looking for vocational training.
Healthcare System in Chicago
Shuffling to a new city means you will need to familiarize yourself with its healthcare system. Here's what you need to know about healthcare in Chicago:
Health insurance: Make sure you have health insurance before moving to Chicago. The state has its own marketplace for individuals and families to purchase plans, and some employers offer health insurance as a benefit.
Hospitals: Chicago is home to several world-renowned hospitals, including Northwestern Memorial Hospital, University of Chicago Medical Center, and Rush University Medical Center.
Clinics: For routine check-ups and minor illnesses, there are numerous clinics throughout the city. Some popular ones include Advocate Medical Group and Mercy Medical Group.
Mental Health Resources: Chicago has several resources for mental health care, including Chicago Behavioral Hospital and the University of Illinois at Chicago's Counseling Center.
Remember to keep your insurance card and medical records on hand, and don't hesitate to seek medical attention if needed.
Remember, Chicago is a city of neighborhoods, each with its own unique charm and character. Take the time to explore and discover all that this vibrant city has to offer.
Culture and Entertainment in Chicago
Chicago is a city that never sleeps, with something to offer everyone. Here are some things to keep in mind when it comes to culture and entertainment:
Museums and Galleries:
The Art Institute of Chicago: One of the oldest and largest art museums in the country.
Museum of Science and Industry: A world-class science museum.
The Field Museum: Famous for its natural history exhibits.
Museum of Contemporary Art: Features contemporary art from all over the world.
Sports:
Chicago Cubs: A beloved baseball team that plays at Wrigley Field.
Chicago Bulls: A legendary basketball team that plays at United Center.
Chicago Blackhawks: A professional ice hockey team that also plays at United Center.
Check Out: Top 10 Hardest Languages to Learn: The Ultimate Language Challenge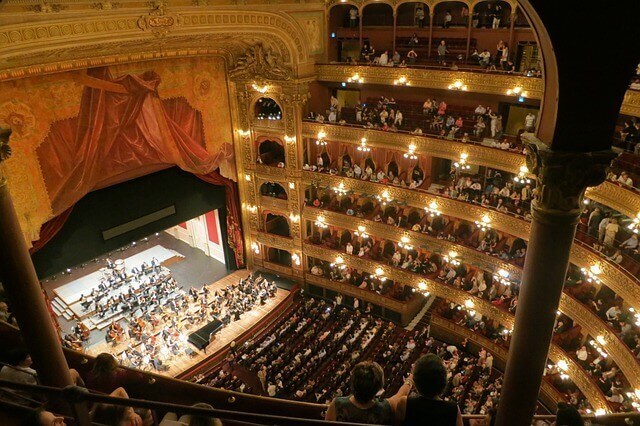 Music:
Chicago Symphony Orchestra: One of the best in the world, known for its classical and contemporary performances.
Blues and Jazz clubs: Chicago is known for its vibrant music scene, with venues like Buddy Guy's Legends, Kingston Mines, and the Green Mill.
Festivals and Events:
Taste of Chicago: A food festival held every summer featuring local cuisine.
Lollapalooza: A music festival that draws big name acts from around the world.
Chicago Pride Parade: An annual celebration of the LGBTQ+ community.
Parks and Outdoor Activities:
Millennium Park: A beautiful public park that features art installations, gardens, and the famous Cloud Gate sculpture.
Navy Pier: A popular tourist destination that offers stunning views of Lake Michigan.
Chicago Riverwalk: A scenic walkway that runs along the Chicago River.
With so much to see and do, you will never run out of things to experience in Chicago!
Bottom Line – Insider's Guide to Moving to Chicago
Moving to Chicago can be a thrilling and pleasing experience, but it is important to be prepared for the challenges that come with relocating.
By understanding the city's unique characteristics, such as the cost of living, housing market, job market, education system, healthcare system, and cultural offerings, you can make a easy switch to your new home.
With these tips in mind, you can surely get on your new journey in the Windy City.