There used to be a time when there were no stay at home jobs, but today you can find plenty of home based work to earn some extra money. The work at home woman has become a reality with many real work from home jobs for women who wish to be self employed.
Women can work remotely for a business or they can start their own business, as there is no lack of opportunities in either case. You will need:
A computer
Work space
Establish an online presence with a blog or website
Obtain Licenses and permits as applicable for the business and your state
A Business Bank Account
Promote your service using emails, printed ads, online ads and social media.
10 Legit Work from Home Jobs for Women
Affiliate Marketing
This is a perfect job for work at home moms or WAHMs and one of the best on the list of jobs that feature jobs for women.
You need to provide a platform, a blog or a website, where you can bring many people having a common interest. Next, you promote relevant services or products to the visitors.
Ladies get paid when they sell other people's products or services through their blog or site. It's rather like recommending a product to friends.
You have to refer your visitors to products online using a unique link provided by the seller. If website visitor purchases the item from the link, the females get a commission.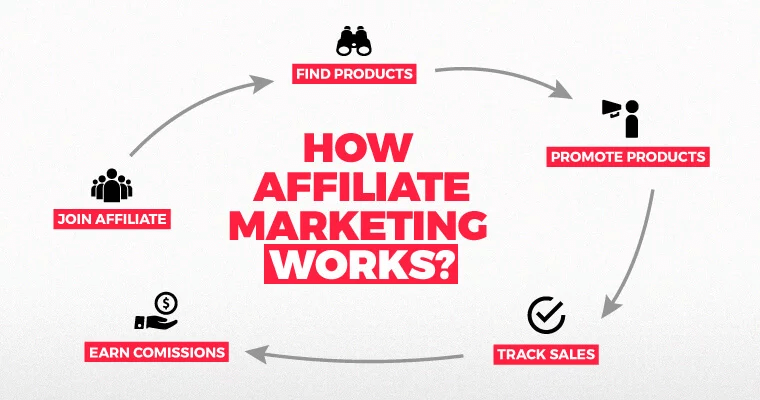 Most companies have affiliate programs. Just Google the company name along with affiliate program and you can get several. Apply for it and wait for the approval, in order to get started on affiliate marketing.
Note: You can do it from your home, during your free hours without any overheads! Also, you do not produce or deliver any product, as you are only an advertising platform for the seller.
Even regular housewives without special skills, such as programmers or marketing experts, can make a decent amount with this job.
See: Top 12 Self-Employed Jobs That Pay Handsomely: Best Self-Employment Ideas
Gift Wrapping Services (Real Stay at Home Jobs for Women)
There's plenty of demand for gift wrapping services, as most people are busy and do not have time to shop for gifts and wrap them, especially during the holiday seasons. Here's where girls could come in if they want to work from home packing!
You will need an inventory consisting of wrapping supplies, such as tapes, ribbons, scissors, wrapping paper, fabric some marketing and advertising material, a workstation etc.
It could help if you have an eye for good color schemes, organization and some neat gift wrapping skills.
Individuals or business houses will pay you for wrapping gifts if you opt for such side jobs for stay at home moms.
You have to purchase the wrapping materials at wholesale rates and fix a price with a decent margin for your service.
Remember: You can do it as a small business or you could create a brand name! In this case, you can also take a gift wrapping video course to hone your skills.
Tip: Attract customers in high traffic areas in malls. Make sure you have a flyer and business card ready with you.
Data Entry and Micro Jobs (Work from Home Job for Women)
Many companies need to track large amounts of information. Many of them contract such work to outside firms so it is among the excellent jobs stay at home moms can do.
Such types of data entry jobs from home involves entering large volumes of data on spreadsheets or a database.
You can apply for data entry openings to financial institutions, hospitals, universities, retail businesses, research facilities etc. to start this business.
You can run the business with minimal start up costs with just a computer and relevant software. It is one of the top typing jobs for stay at home moms.
Tip: Check out micro jobs and legitimate data entry jobs at crowdsourcing sites!
It helps if you have an eye for detail and are an exceptional typist. You should also be proficient in programs like Microsoft Excel, Access and other spreadsheet programs or industry specific ones.
Related: 10 Ways to Use Microsoft Excel to Improve Your Personal Life?
Freelance Jobs Writing/Editing/ProofReading/Copywriting
If you have a flair for writing, take up such work from home jobs full time or opt for part time jobs from home.
You will need a laptop, a PayPal account and an email address. A Skype address would be useful for communicating with clients face to face.
Start a blog to get your writing online to begin with. Do guest posting by searching for your niche or 'Write for Us' offers.
Create samples of your work for a portfolio.
Start networking with potential clients and other freelance writers.
Tip: Pitch to ads posted by businesses and startup and free job boards, such as Problogger, Freelance Writing, Blogging Pro and Contena to gain confidence.
Must See: 7 Home Based Small Business Ideas for Book Lovers
Home Based Event Planning
Ideally, you should get a degree for event planning or hospitality. Alternatively, you could go through a short certification program CSEP Certified Special Events Professional. However, you can launch your home based business even without such a certification, if you have a natural flair for it. It is among the top home jobs for moms.
As an event planner, you have to be outgoing and social as well as creative in order to tackle changing situations and challenges.
Remember: It is an added bonus if you have earlier experience in organizing events for your family or friends.
Get familiar with tasks like Event budgeting; Relationship with clients and vendors; Event logistics; Event marketing and the terminologies connected with the business.
Select your niche. You could opt for social events; corporate meetings; birthday parties; baby showers; family reunions; anniversary parties; fundraisers; weddings; etc.
Tip: Start with a niche closer to your style and then slowly expand to other types of events.
Child Care Giver (Best Work from Home Jobs for Women)
If you have a background or a passion for caregiving, this is your true calling! Start a preschool or child care business from your home. You can spend time with your own children while earning a living, as it is one of the excellent work from home opportunities for females.
Remember: A Child caregiver is much more than just babysitting as a type of stay at home mom jobs.
Include activities for children of different age groups. You can offer activities such as:
Free play time, indoor and outdoor
Arts, crafts, puzzles, educational activities
Musical, dance and physical activities
You will also have to provide meals; napping time; diapering/potty help etc.
You will need both indoor and outdoor space for such a business, along with safety requirements, such as fire extinguishers, smoke detectors, etc.
Join an association like the NAFFC or local community association of child care providers.
Focus on a niche market, such as after school hours.
Tip: Start with a small class size, so that you can keep a better eye on the children.
Get training in CPR and first aid and ensure you are adhering to safety standards.
Instructor – Online Jobs for Teachers
Chances are you're good at a subject or even an expert, so why not teach others via video and make some extra cash from home? The number of students going to online schools has been steadily increasing. Tutoring is one of the top online teaching jobs for women at home.
Shoot videos of your teaching on niche topics and upload it on host online classes sites, so that people can pay for it and learn.
Brainstorm educational ideas and identify your target audience. Your instructions must solve a problem and offer a solution to your students' problems. Alternatively, you can work on a contractual basis for colleges or schools and get paid for your courses.
If you have decided on such verified stay at home jobs, you should either be a certified teacher or have skills in a particular area for selecting this kind of best work at home jobs. If you were already in the teaching profession or have worked as a counselor or instructor in classrooms, is an added advantage.
Learn to use whiteboard technology, group facilitation etc.
Tip: Join sites that allow you to post your videos. You may have to pay them a percentage of the tuition charges. You work online from home and get paid.
Baking (Genuine Jobs Stay at Home Moms Can Do)
Do you love baking? You could reap monetary benefits by baking yummy treats for your customers from the comfort of your home. It would help if you already have a retail or food service background.
You can offer different treats like cupcakes, cookies, brownies; bars; pies, muffins, breads and pastries, etc. Begin by focusing on one or two items, then expand the menu based on customer response.
Be aware of safety regulations and dietary issues. Always warn customers, for instance, if you are using peanuts in your recipe.
You will need baking equipment and supplies, packaging.
Remember: You can sell your baked goods online, in local cafes and restaurants and in farmers' markets.
Must See: 8 Home Business Ideas for Food Lovers with Small Investment
Healthcare/Nursing Jobs for Women
With an ageing population, more people are seeking home care and nursing help.
You can start your own nursing agency or you can buy a franchise.
You will have to purchase medical equipment and nursing supplies.
Warning: You will need accreditation from Medicare before you begin!
Hire physicians, nurses and other in house staff.
Alternatively, you can apply for home jobs for nurses, such as Case managers; hotline nurses if you are a Registered Nurse. You may have to travel within your area.
Photographer/Videographer
Do you have a camera and do you constantly snap pictures for your Instagram feed? Are you the one who takes videos in family functions? Start a photography/videography business!
Warning: Photography equipment could be expensive!
Decide on the kind of service you wish to offer. You could take pictures for product brochures; realtors who want pictures of homes; magazines; wedding photographs etc.
Gather equipment, such as cameras, lenses, batteries, flashes, editing software, photo paper, packaging, lights, screens etc.
Attend wedding shows if interested in wedding photography; dog shows for dog photography; trade shows and events targeted to your market to get more clients.
Read: Top 10 Best and Most Beautiful Places to Photograph in the World
Conclusion – List of Authentic Jobs That Feature Women
You can make money with such legit online jobs, as there are many options in home jobs for women, apart from the above mentioned ones. However, do realize that getting rich quick is nothing but a scam.
There is no secret formula or software that can make you rich overnight. You have to work at it and provide some value to others in order to make money.
The silver lining is that you are running a business from your own home and they are easy and flexible jobs. You don't need office space, utilities etc. Just check out your skills before selecting a business and you're good to go!